YODER's PORTABLE BUILDINGS




MISHAWAKA



Yoder's Portable Buildings make it easy for any Resident or Business Owner to redesign their areas with gorgeous customizable Garages, Barns, Utility Sheds, Garden Sheds, Cape Cod Sheds, Cottage Sheds, Cabins, Gazebos and more! Each and every Portable Building is built to the utmost quality and care, promising that you receive exactly what you want and your building will last you for years to come, even withstanding the forces of Mother Nature. However, things happen and Yoder's understands this and that is why each and every Portable Building comes with a 7-year Craftsmanship Warranty. Standard or Customized, Yoder's Portable Buildings makes it quick and easy to find the product that you, specifically, are looking to find and are conveniently located in over 17 Indiana cities including free delivery up to 50 miles.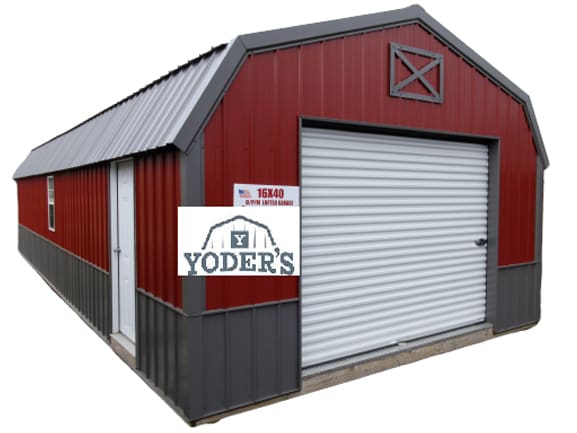 THE YODER'S PORTABLE BUILDINGS
DIFFERENCE
WHAT SETS YODER'S PORTABLE BUILDINGS APART?



Yoder's Portable Buildings understands that their products should be unique for you, regardless if they are customized or not, meaning that they should truly stand out from the other guys. The craftsmanship at Yoder's Portable Buildings is outstanding. They are purely dedicated to quality and distinction, catching the eyes of every neighbor and or customer and withstanding the tests of time.
Yoder's also offers Site Measurements...ensuring that your Portable Building turns out exactly as expected.
Site Preparation & Site Leveling... promising excellence from start to finish.
Tree Trimming... beautifying your area so that you don't have to.
Fence Removal... tidying your space for you.
The Tear Down of Old Sheds & Haul Away... eliminating your hassles.
PRODUCTS & Features
Yoder's Portable Buildings



Metal Roofs are standard on all of Yoder's buildings and all of which are built on 4' x 6' pressure-treated skids. Yoder's skids are notched at 3/4" at each floor joint, ensuring that your building is made with the utmost of strength and durability. All exposed wood is pressure treated for your convenience and comes with a lifetime warranty for termite damage and decay. Along with this, all Zinc Borate Treated LP Prostruct Floor Decking is placed with staggered joints, again for maximum strength and durability.

When it comes to your Yoder's Portable Buildings Roofs, premium grade OSB is used for Fiberglass seal roof shingles and an Aluminum drip edge is always used to keep interior wood from getting wet.

As for your doors, heavy-duty 2 x 4 reinforced doors are designed to seal rain and rodents for the protection of your portable building as well as key lockable doors for the protection of whatever is inside. On top of these excellent door features, Yoder's has equipped their buildings with a series of air vents that are positioned to create optimum circulation and quality temperature control.

For maximum safety, all exposed nails are of the ring shank style and are thick-coated galvanized preventing any rusting.
Each and every building by Yoder's is treated with a weather-resistant sealer, promising an extremely long shelf-life.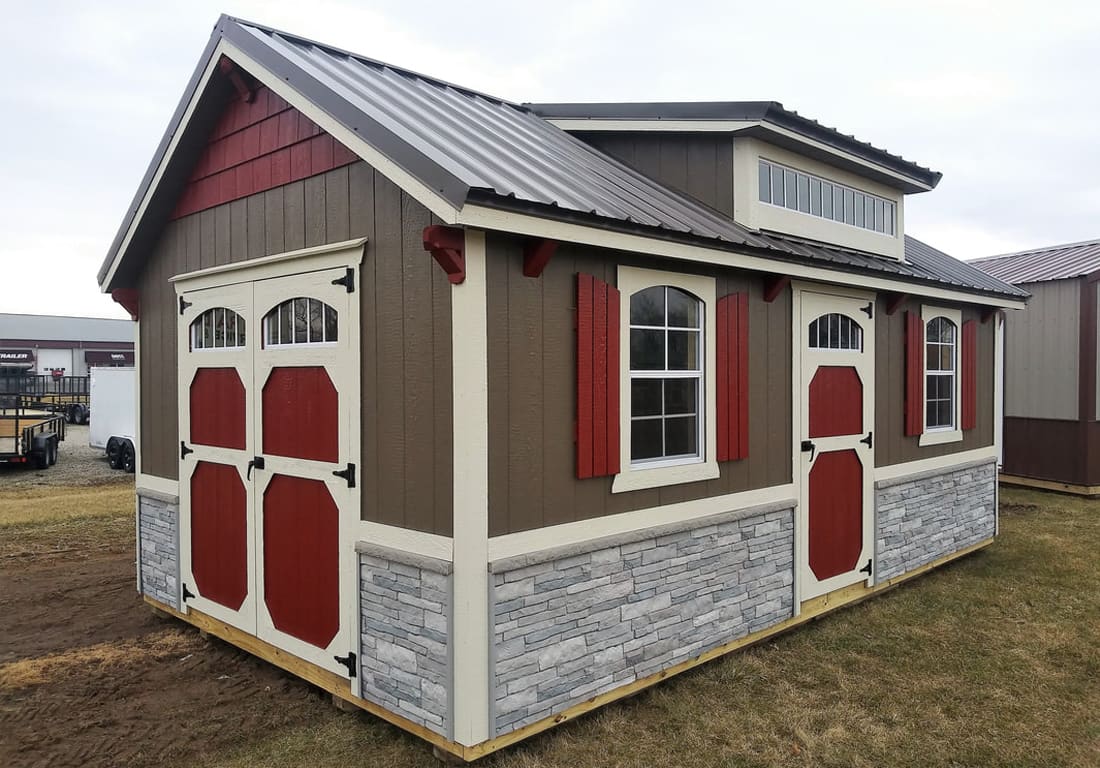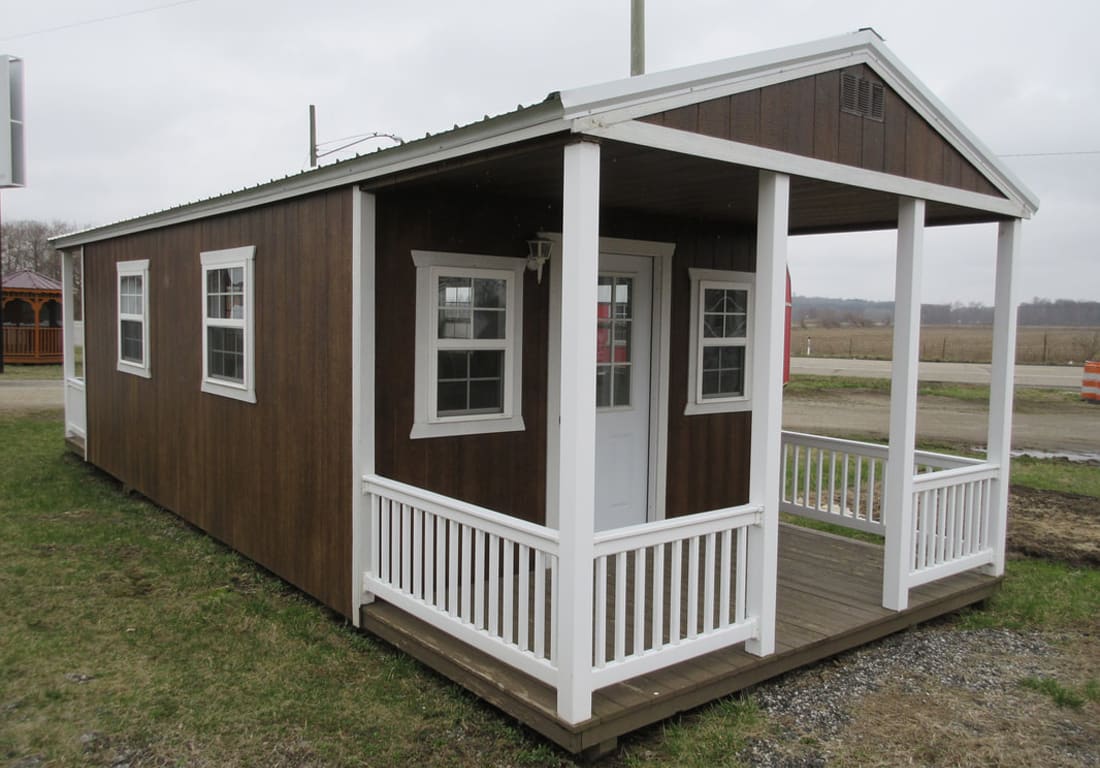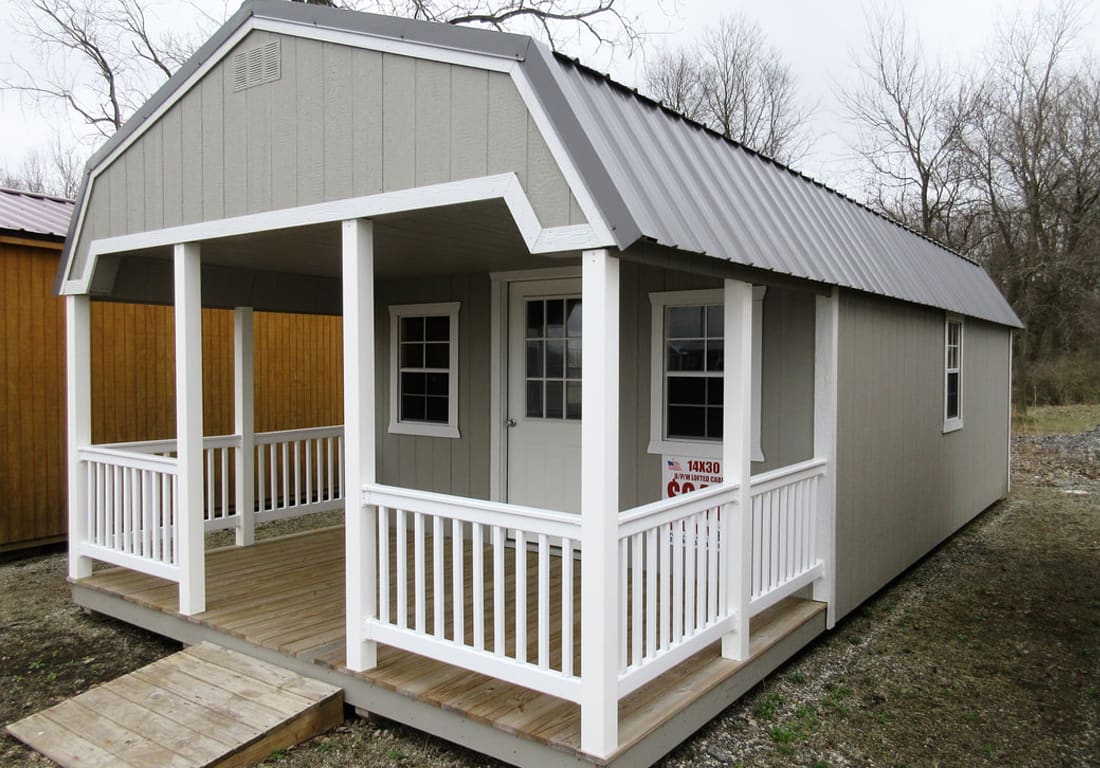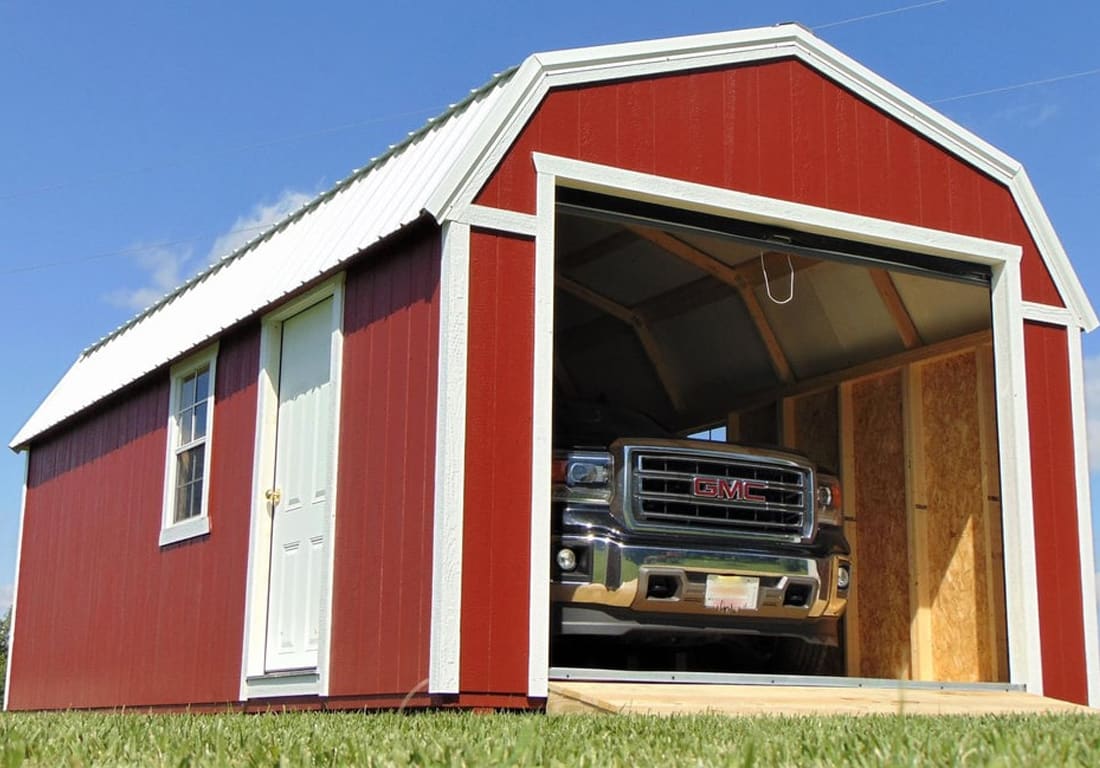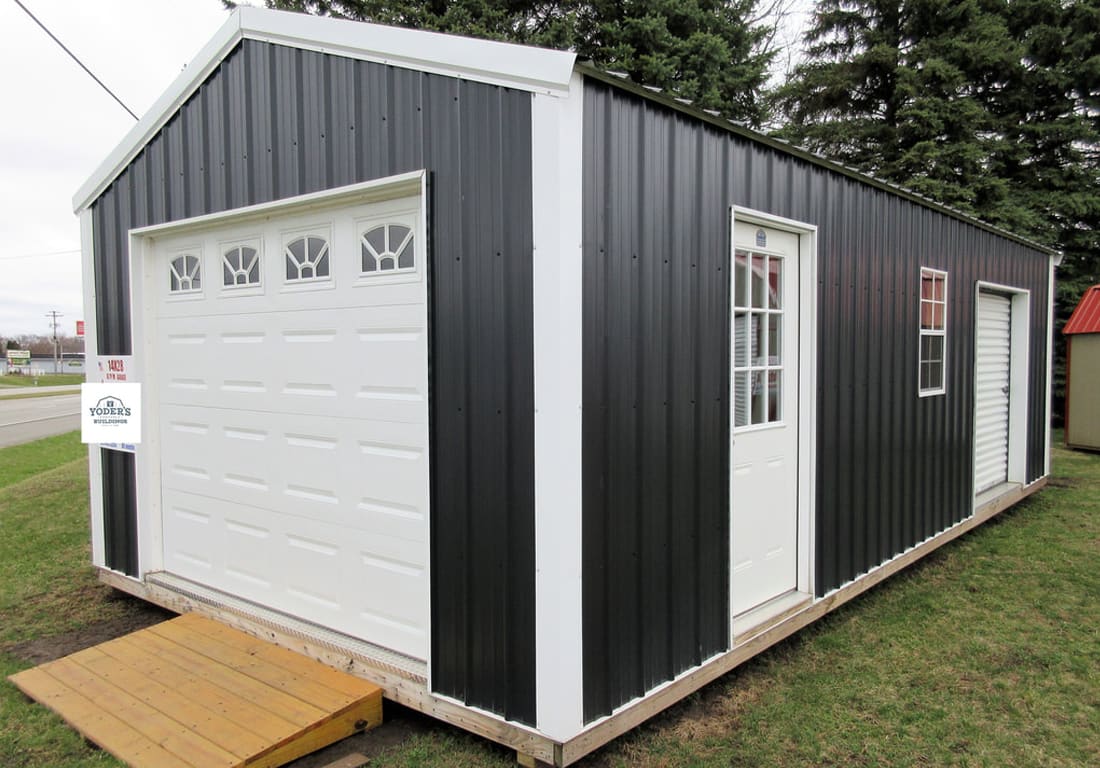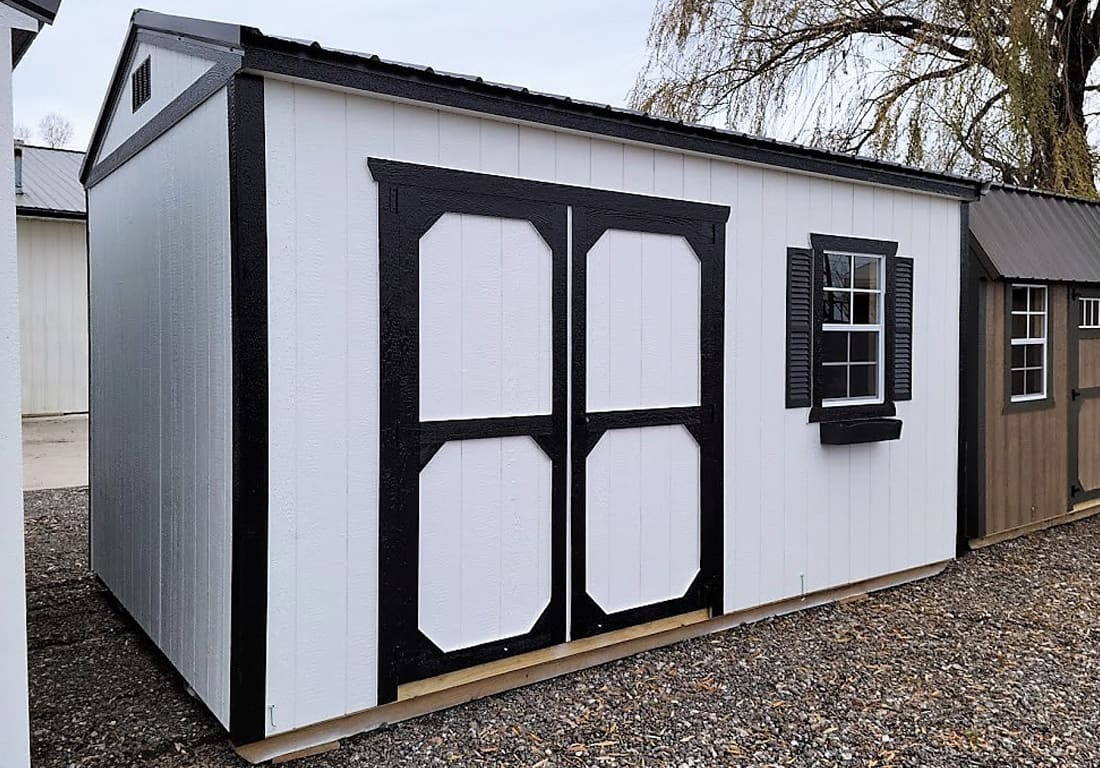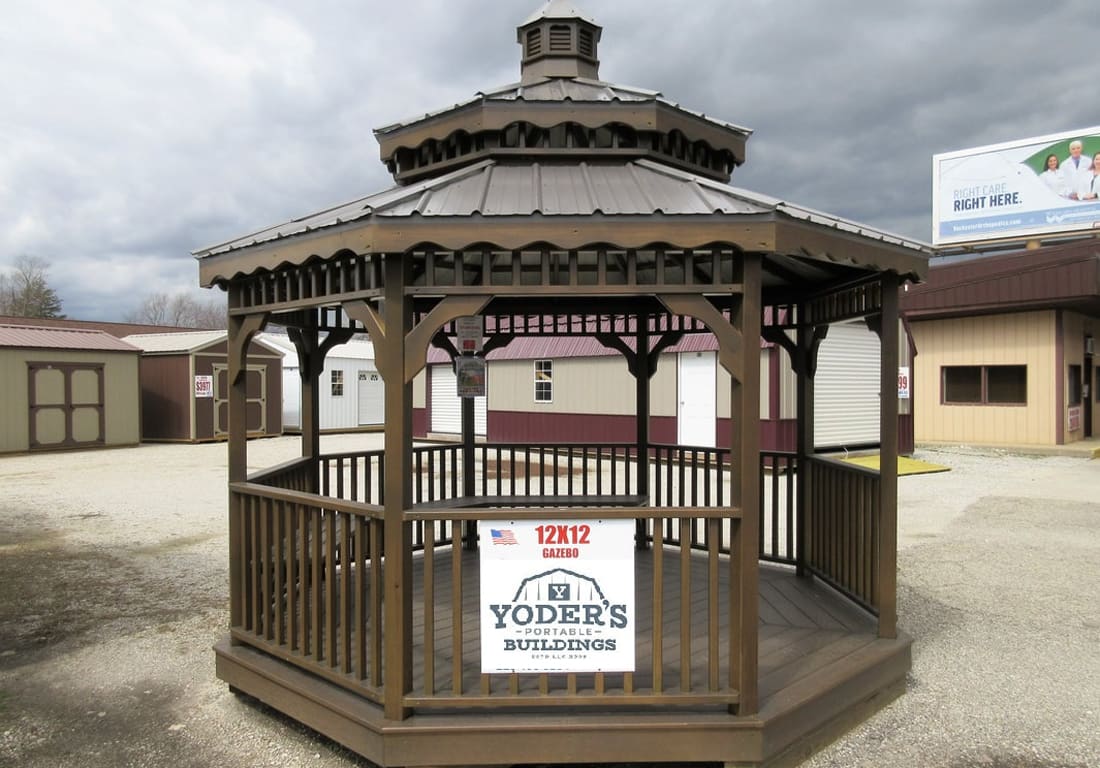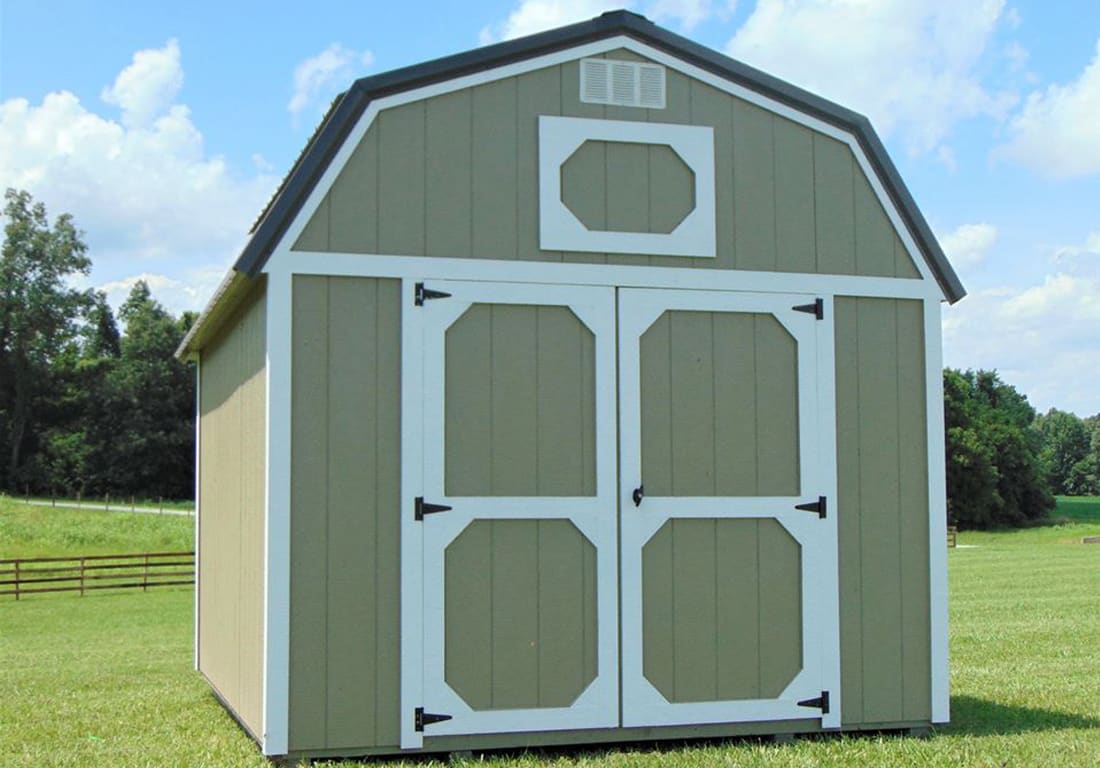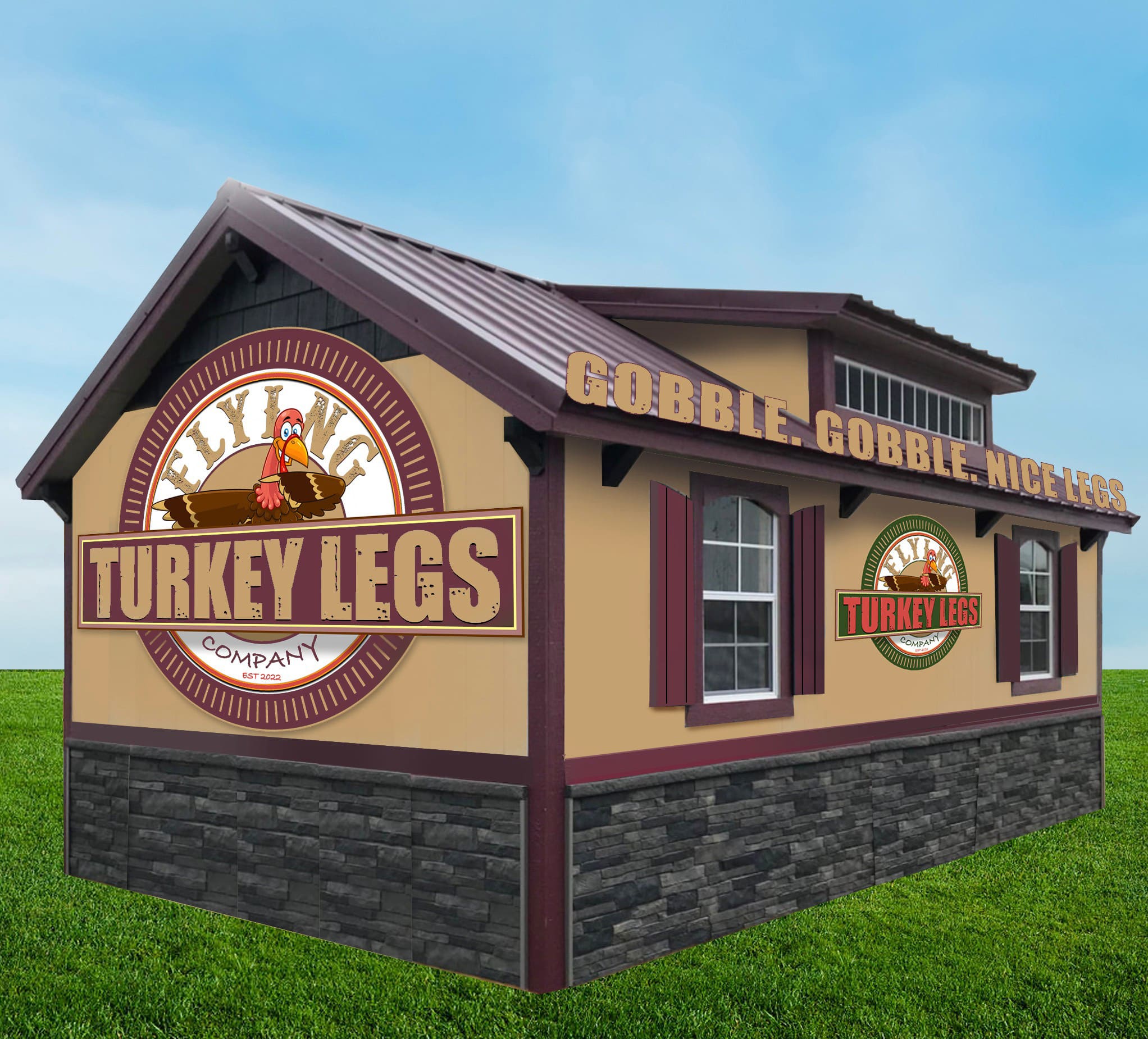 Let Yoder's Help You CREATE YOUR OWN DREAMS
Regardless if you are a dreamer or not, Yoder's Portable Buildings simplifies the process of enhancing your life by making everything fully customizable. If you're looking to add a gorgeous playhouse for your children in the comfort of your own backyard or are looking for an addition to your business to really draw in customers, each and every option will help bring your dreams to life.
Create your very own outdoor paradise with the help of Yoder's Portable Buildings!
The building options are endless and Yoder's makes it easy to fully customize each product by size, color, window designs, window shutter designs, planter boxes, roof and venting designs, flooring options, wall and ramp options and more. However, if you find something on-sight or online that is already produced, you are more than welcome to obtain these products, as well. Some of the Portable Buildings offered by Yoder's are...
STANDARD GARAGES, LIFTED GARAGES, LOFTED BARNS, SIDE LOFTED BARNS, UTILITY SHEDS, GARDEN SHEDS, CAPE COD SHEDS, COTTAGE SHEDS, LOFTED CABINS, SIDE CABINS, GAZEBOS, RAMPAGE DOOR SYSTEMS AND A WHOLE LOT MORE

YODER'S PORTABLE BUILDINGS
Serving Indiana, Illinois & Michigan
219.405.5284