ZIMMER METAL SALES
THE BEST METAL SUPPLIER AND BEST METAL CRAFTSMEN IN MICHIANA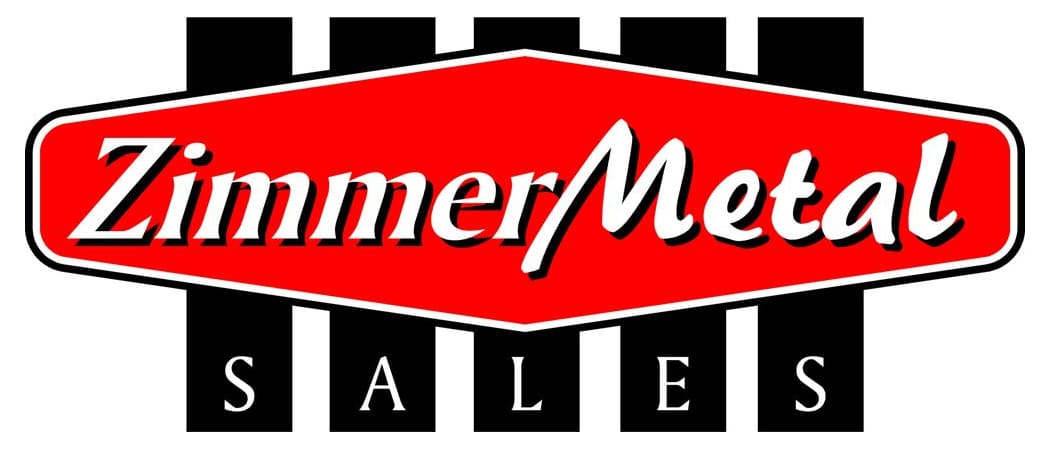 Zimmer Metal Sales is Michiana's leading supplier of American-made Grade A Steel products with quick turn-around, quality services and the highest expectation of customer service. With over 30 years of experience in all things metal, Zimmer Metal Sales not only keeps a close eye on quality (ensuring the proper tensile strength, weight and overall satisfaction) but also a stern regulation of what kinds of products and grade metal and machinery used. Zimmer also has the convenience of using their own Uncoiler, MRS Rollformer Die System, Tuff Rib panel, and endless possibilities of in-home manufactured trims and accessories, for your convenience.


HIGH-QUALITY, AMERICAN-MADE, GRADE A STEEL PRODUCTS... WITH QUICK TURNAROUND

how to choose the right METAL SUPPLIER
When you're in need of a metal supplier for your next project, make certain that you find one that delivers you all of the benefits you deserve. Zimmer Metal Sales Michiana's preferred Metal Supplier is known for their professionalism as well as the high-quality products they deliver. Zimmer offers an impressive lead time (two-day or sooner). They also have two profiles (in-house) plus they can special order an array of different profiles for your liking. Certain products, such as Royal Crowne Cupolas, are sold exclusively at Zimmer and can be found nowhere else in Elkhart County (or the surrounding area), making your choice that much easier!
Plus, Zimmer is a One-Stop-Shop meaning you can save time and money as well as the hassle of running around searching for everything you need. When it comes to accessories such as Screws, Ridge Vents, Color Matched Caulk, Closures, Roof Boots (and other metal accessories), Zimmer Metal Sales has it. Don't forget Zimmer also offers Doors and Windows for your convenience.

Warranties
Cost Effective
Functionality
Availability
Style
Options & Accessories
Customization Ability


SUSTAINABILITY & EFFECTIVENESS

Zimmer Metal Sales understands Sustainability in its entirety including the effect that non-recyclables have on our planet. The majority of all Steel Roofs are made up of recycled material which, in turn, makes a Steel Roof a more sustainable option than Asphalt Shingles. More so, due to their reflective qualities, Steel Roofs are more energy efficient than other Roof Types. The benefits of these energy efficiencies include blocking heat transmissions into your home or office as well as retaining heat in colder temperatures.
Many people also believe that Metal Roofs are more expensive than traditional roofs due to their upfront costs, however, looking at the bigger picture, a Metal Roof from Zimmer Metal Sales will actually save you a considerable amount of money in the long run. On average, the longevity of a Metal Roof will outlive a traditional roof by three times, which equates to fewer repairs and replacements.
Metal Roofs from Zimmer typically last 60 years whereas asphalt roofs only last about 15-20 years.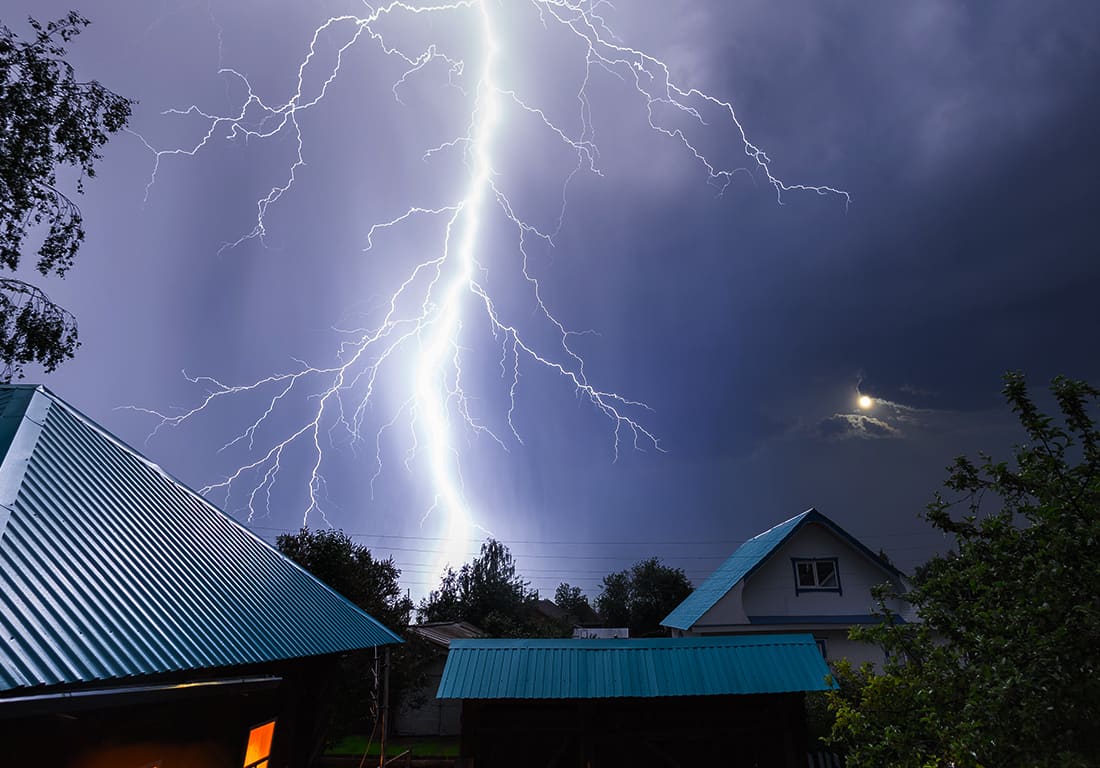 Insurance & Safety
One of the greatest benefits of a Metal Roof from Zimmer is not just its ultimate beauty, but its insurance advantages and safety perks.

INSURANCE
Metal Roofs from Zimmer will often save a homeowner and/or business owner a substantial amount of money because Insurance companies typically look favorably on them due to the fact that they receive less damage from certain things such as fires and severe weather damage.

SAFETY
When installed properly, Metal Roofs are designed to withstand things such as strong winds, hard-driving rain, snow, hail, ice, extreme cold, and high heat. Additionally, unlike other types of roofing materials, steel roofing is much less prone to catching fire, denting and even collapsing. Steel Roofs are typically noncombustible which simply means that they are more resilient to damaging forces such as rapid fire.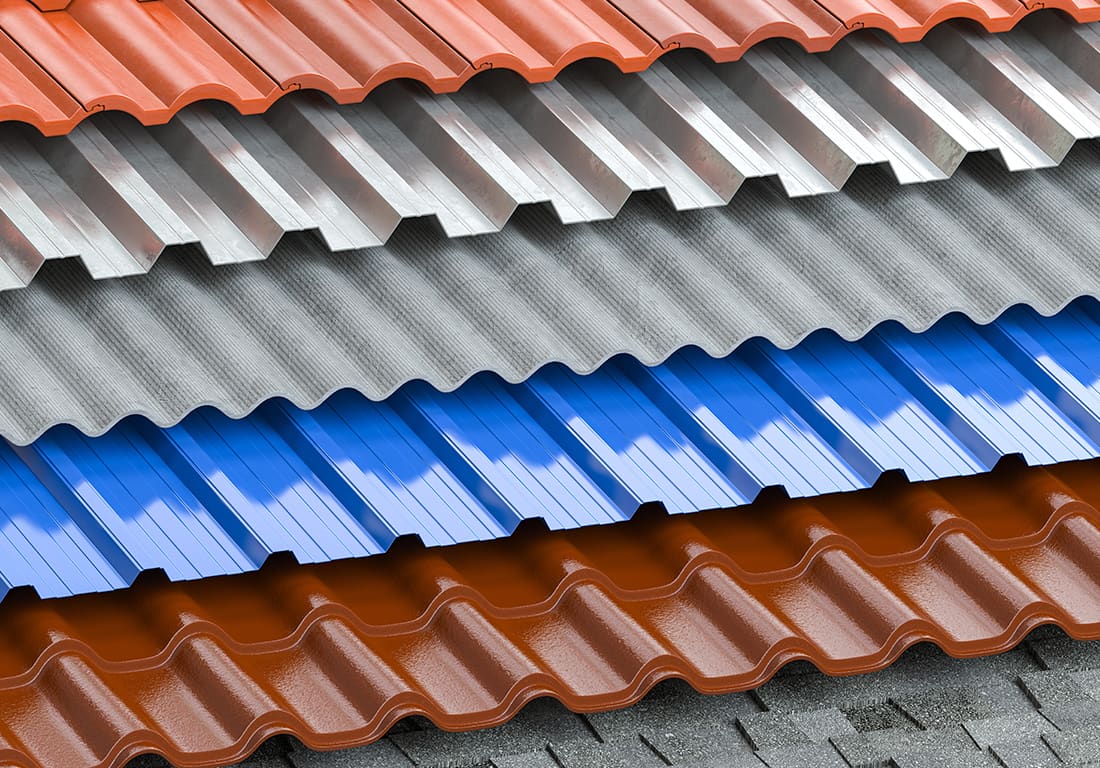 HIGH QUALITY METALs

Zimmer Metal Sales has a stellar reputation for supplying only the best... Grade A 29 Gauge Steel in the form of painted coil (from domestic steel mills). Through exceptional quality control, Zimmer ensures consumers receive the highest standard possible and are promised the proper tensile strength, weight, and general overall production. Before being cut to your exact panel length, the experienced Zimmer crew carefully loads each coil onto their uncoiler where it is then fed into an MRS Rollformer die system. Every step of the way, Zimmer is carefully monitoring the performance of not only the machines being used to form the metals, but the metals themselves to ensure quality throughout the entire process.


More than just Metal for your Roof, Zimmer Metal Sales also manufactures a complete line of trims and accessories, customizable to your wildest imagination. Because Zimmer homes their own manufacturing, you can purchase a factory-direct product without the hassle and markup of a middleman, saving you both time and money. These accessories typically come with a 2-day lead time for your convenience.
In addition, Zimmer handles other panel types including High-Rib Panels, Corrugated Panels and much more!
Metal colors

Of course, being fully customizable and having a wide variety of color options for your metal are nearly requisite.
Zimmer offers these 20 attractive metal colors in their Valspar 40-year Warrantied Paint. Furthermore, all colors are kept in stock 24/7, which is another huge advantage for most customers. In addition, Zimmer offers an impressive warranty, giving you assurance and peace of mind.

ANOTHER ZIMMER METAL SALES ADVANTAGE
All of these colors are available for Panels, Trims, Screws and Caulking, making the flow of your metal that much more flawless.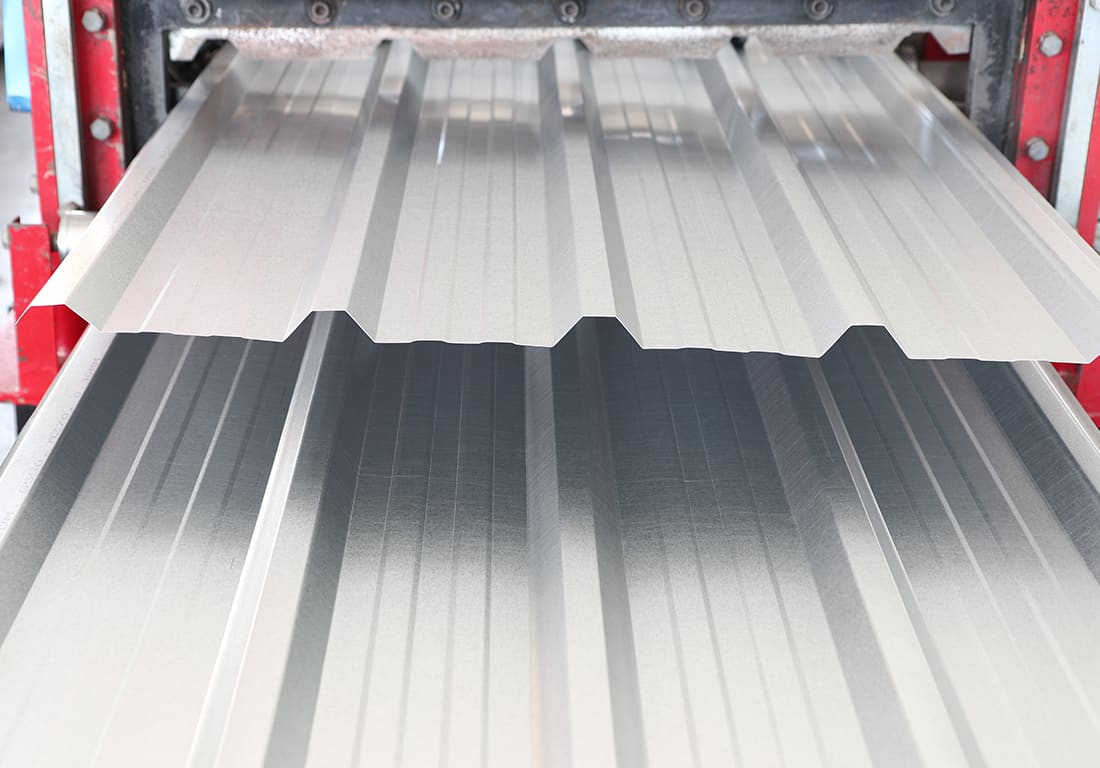 TRIMS & ACCESSORIES
In addition to all of the other products and services offered by Zimmer Metal Sales, their team also provides Trim and Accessories to round out their "One-Stop-Shop" philosophy.
Using their state-of-the-art SB Series Variobend Single Bender Brake Press, Zimmer Metal is able to custom manufacture each and every piece of your trim to fit your exact needs, wants and specifications. These trims can be used to refinish an existing building or in the construction of a new building. Just one more reason partnering up with Zimmer is a wise choice.

Along with trim, Zimmer also carries a wide variety of Accessories that accompany all Roofing, Siding and Post Frame needs including:
1" Screws for Fastening
1.5" Screws for Fastening
2" Screws for Fastening
2.5" Screws for Fastening
3/4" Stitch Screws
Ridgevent
25' Universal Closure
3' Inside/ Outside Foam Closures
Expandable Foam Closure
Tacky/ Butyl Tape
Caulking (available in all colors)
Clear & Opalescent Polycarbonate Skylight Panels
Rubber Roof Boots
Plyco Sliding Door Track & Hardware
Plyco Doors
Windows
Single & Double Bubble Insulation
Synthetic Felt Underlayment
Drip-Stop (applies directly to under-side panel in-house)
4' X 41' X R19 Insulation
Deck Screws
Pole Barn Nails
GRK Screws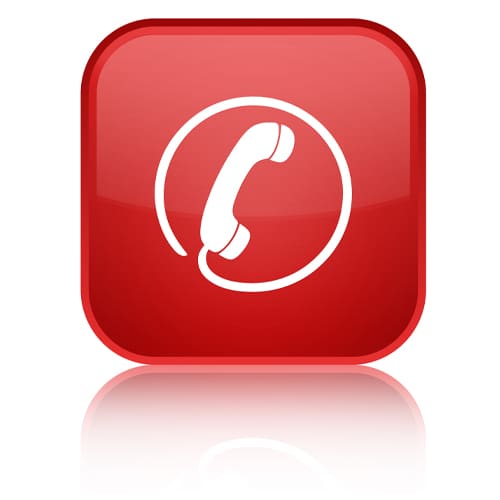 FOR MORE INFORMATION
If you are in the market for high-quality metal products, superior workmanship, and timely turn-around... all at fair prices, contact Zimmer Metal Sales
574.862.1800
​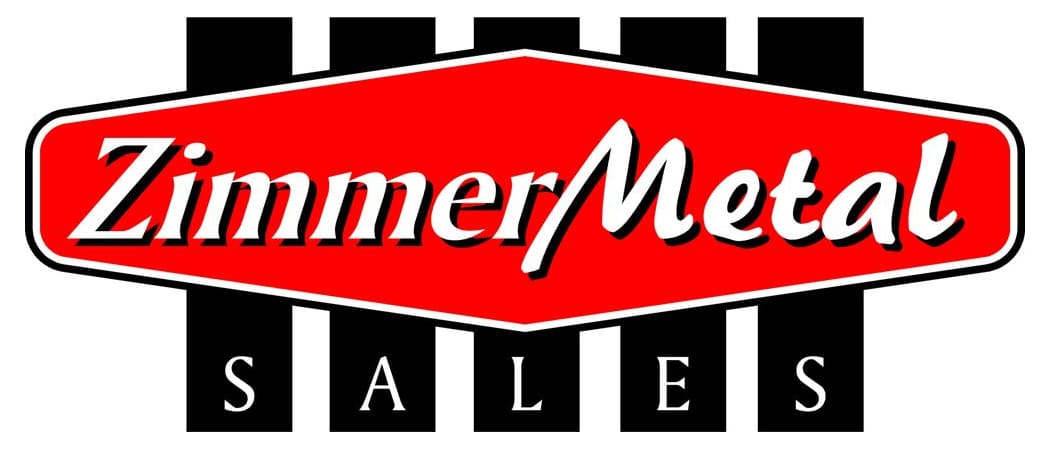 ZIMMER METAL SALES
64470 SR 19, Goshen, IN
574.862.1800
Sales@zimmermetalsales.com