WARSAW PARTY AND RENTAL
assisting your party rental needs
Life can often be very tedious as we fall into a routine of doing the same things over and over. Whether your days are consumed with work, school, raising the kids or all of the above, sometimes we need to find a reason to simply take a break from our everyday lives. What better way than to throw a party? Celebrating life can be done in endless ways and is great for getting together with loved ones and making memories; however, if you've ever thrown a large party or assisted in an event, you know how stressful it can become when working out all of the details.
That's where Warsaw Party and Rental comes in…
If you are planning a Birthday Party, Graduation Party, Retirement Party, Anniversary Celebration, Funeral, Corporate Event, Prom, Fundraiser, Wedding or any other type of function, Warsaw Party and Rental will help you with all of your rental needs. In business since 1989, Warsaw Party and Rental has perfected the party and entertainment industry and is supplied with endless amounts of different size Tents, Tables, Chairs, Bounce Houses, Linens, Dishes, Decorations, Concession Rentals, Party Flooring and more!

Conveniently located in Warsaw, Indiana, Warsaw Party and Rental serves the Michiana area as well as its surrounding areas.

WARSAW PARTY AND RENTAL MARKETS
SERVING MICHIANA & SURROUNDING AREAS
North Webster, Leesburg, Syracuse, Etna Green, Warsaw and Kosciusko County
Plymouth, Culver, Argos, Bourbon and all of Marshall County
Lagrange, Howe and Shipshewana as well as other Lagrange County areas
Elkhart, Goshen, Middlebury and Bristol and all other Elkhart County communities
South Bend, Mishawaka, Granger and Osceola and the remainder of St. Joe County
Edwardsburg, Union, Sturgis, White Pigeon, Constantine and other Cass County and lower Michigan areas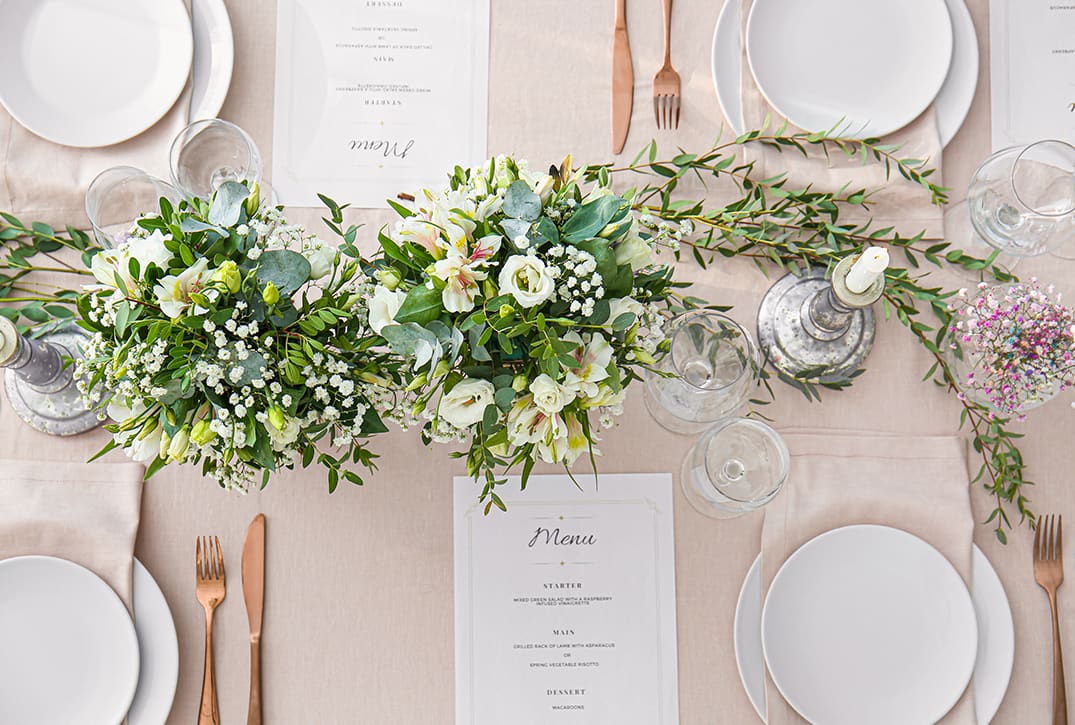 WARSAW PARTY AND RENTAL
services
Warsaw Party and Rental provides services for endless types of occasions and parties with thousands of different rentals to choose from. No matter the party or occasion, if you are looking to impress your guests with the scene of the century, Warsaw Party & Rental is the company for you! Requesting a quote is always free and Delivery is made simple through constant communication so that all of your party rental needs are met. Warsaw Party and Rental provide thousands of party items including but not limited to...
BALLOON RENTALS
CENTERPIECE RENTALS
COFFEE MAKER & BEVERAGE EQUIPMENT RENTALS
CONCESSION RENTALS
CUPCAKE & CANDY BAR RENTALS
DANCE FLOOR & STAGING RENTALS
DINNER SERVICE RENTALS
EQUIPMENT RENTALS
FOUNTAIN & PUNCH BOWL RENTALS
HOMESTEAD BARN RENTALS
LIGHTING & LANTERN RENTALS
MOONWALK & INFLATABLE RENTALS
PENSKE TRUCK RENTALS
PHOTO PROP RENTALS
RECREATIONAL GAME RENTALS
TABLE & CHAIR RENTALS
TENT RENTALS
TOOL RENTALS
TUXEDO RENTALS
WEDDING DECORATION RENTALS
& MORE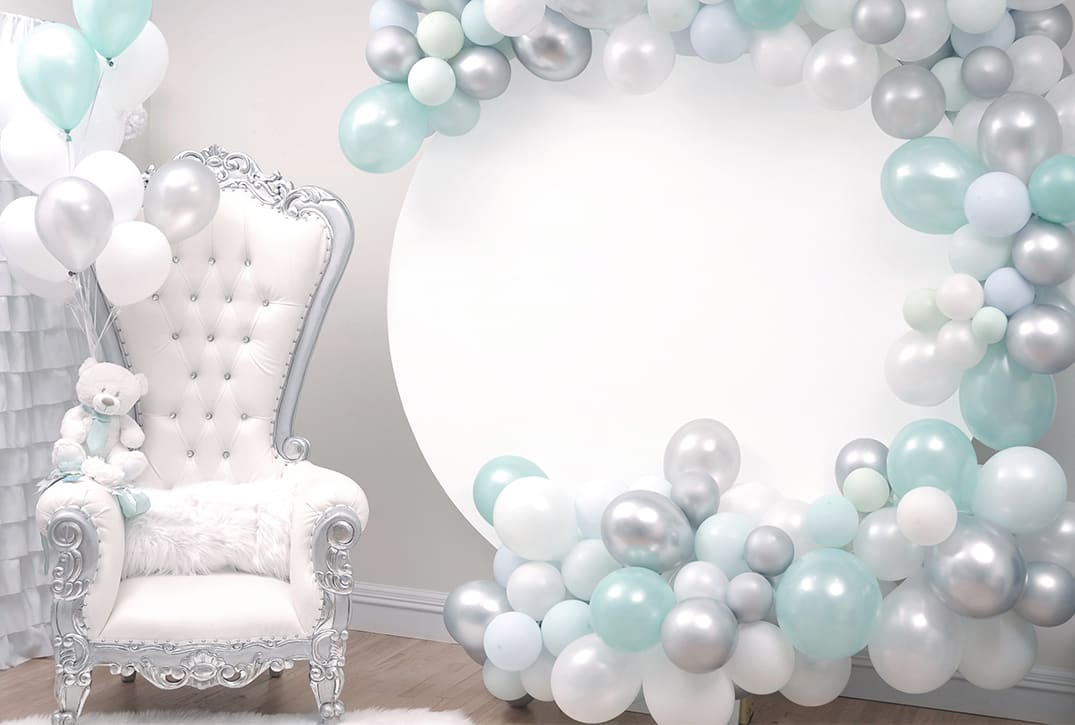 DECORATIONSBy Warsaw Party And Rental
Oftentimes, parties are planned around a theme but always planned due to an occasion and are best garnished by decorations. Warsaw Party and Rental makes it easy for you to spruce up every occasion with their endless amounts of decor including but not limited to Balloons, Centerpieces, Chandeliers, Candelabras, Decorative Tables, Photo Props, Chalkboard Signs, Wine Barrels, Wooden Signs, Lanterns and Lights. Their customers have said that Warsaw Party and Rental has made planning their parties even easier by offering many different options, colors and sizes when it comes to decorations.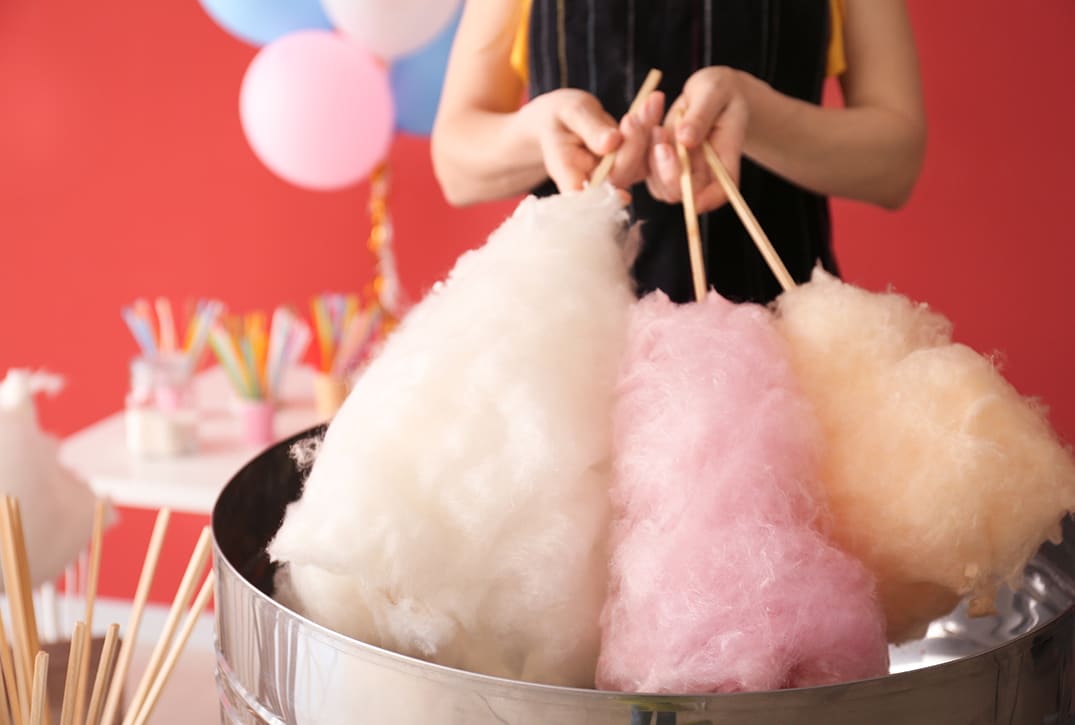 CONCESSION & FOODBy Warsaw Party And Rental
A party just isn't a party without the right food (including the right amount of food) and Warsaw Party and Rental does Michiana Concession Equipment Rentals and Michiana Food Equipment Rentals the best! Whether you need Dinner Service Rentals such as Chafing Dishes, China and Glassware, Transportable Beverage and Salad Bars, Fountains, Punch Bowls, Coolers or Coffee Makers, Warsaw Party ensures all of the highest-quality, most sanitary Food Equipment in the industry.
If you are in the business of really impressing your guests, consider a Concession Rental. Having a Cotton Candy Machine, Hot Dog or Pretzel Machine, Snow Cone Maker, Margarita Mixer or Popcorn Maker can be the difference between a regular day of celebration and the talk of the town for life!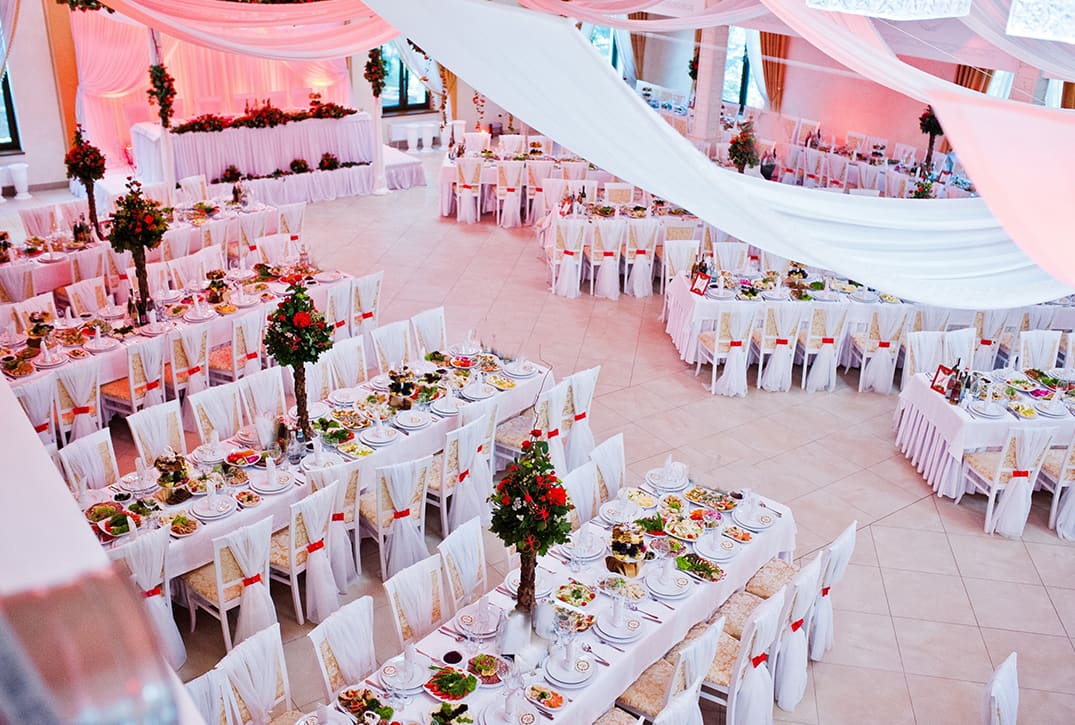 PARTY ESSENTIALS
By Warsaw Party And Rental
There are certain things that a party or an event just cannot go without and Warsaw Party and Rental has the best of these essentials! Not only are these party necessities available in an abundance of colors, sizes and themes but they are beautiful, clean and of the highest quality ensuring that your party is locked in as the most pristine event of its class! These Party Essentials can be used outdoors or indoors for your convenience and include Banquet Tables, Round and Serpentine Tables, Cocktail Tables, Farm Tables, Folding Chairs, Garden Chairs and even High Chairs for the children!
Along with the cozy Party Essentials are also Linens of all types including Backdrop Drapes, Tablecloth and Table Covers, Skirting and Table Runners.
If extra room is required at your party, Homestead Barns are the perfect way to do so. They are gorgeous, and cozy and have the elegant feel to really lighten up a party. These Homestead Barns come in a variety of sizes, styles and variations!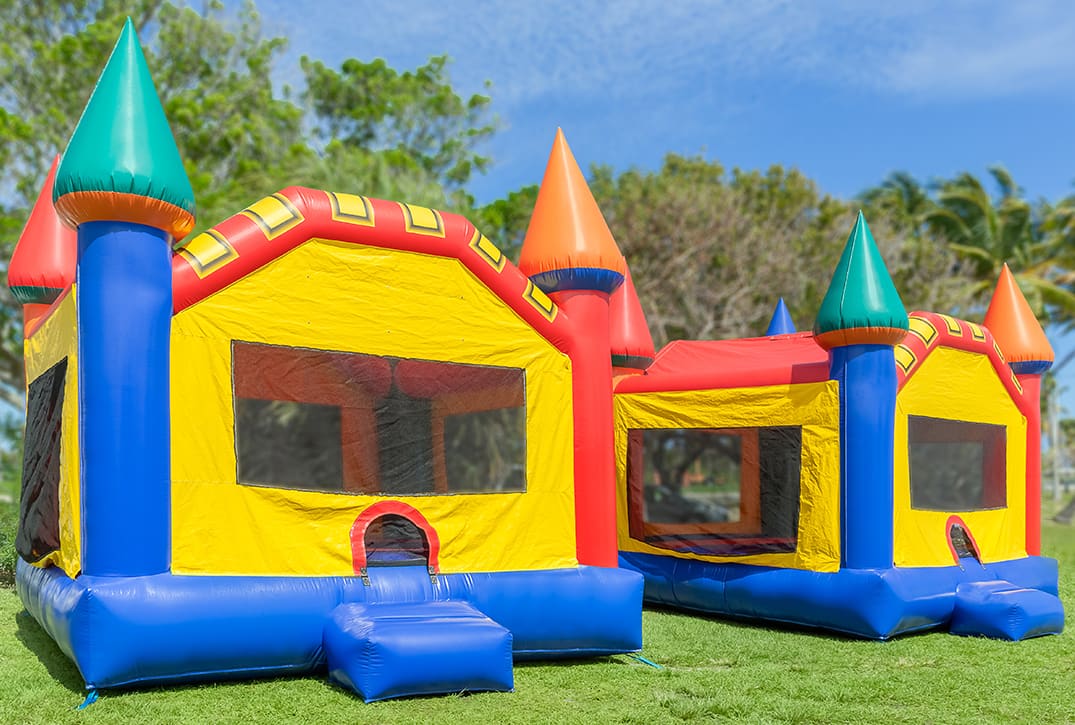 RECREATIONALS & inflatables
From Warsaw Party And Rental
If you're really looking to make an impact for your party guests, Recreational Activity Rentals are the perfect additive for guests of all ages! These items are the perfect way to keep your guests entertained and enjoying your party throughout its entirety. Keep everyone active with a beautiful and sturdy Dance Floor or charmed with a DJ on your rented Stage. For the children (and maybe even the adults too), consider a Moonwalk Bounce House, an Inflatable 3-Piece Obstacle Course, Inflatable Bungee Run, Giant Inflatable Slide, or a 3-Piece Combo Inflatable Sports Jumper (including Climbing Wall, Slide and Basketball Hoop), each coming in different themes, sizes, and variations!
If that's not enough... check out Warsaw Party and Rental's Dunk Tank, Black Jack Table, Roulette Wheel, High Striker Game and their several different types of Carnival Game Rentals!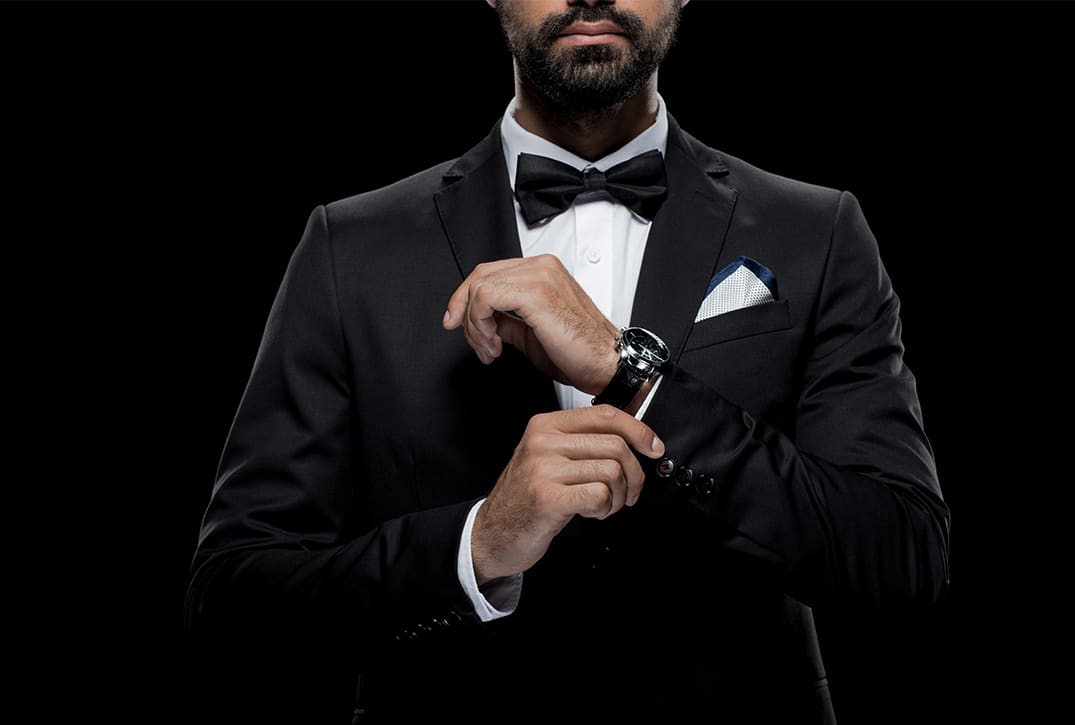 TUXEDOS
By Warsaw Party And Rental
Many times your wedding is the only event you will need to wear an upscale Tuxedo for, meaning purchasing one to own may be a waste of money. However, with Warsaw Party and Rental, you can rent a Tuxedo and save yourself a pretty penny giving you the option to spend that saved money elsewhere. Tailored to you, your rented Tuxedo is just one less thing to worry about and, conveniently, comes in many styles and colors. Additionally, the Grooms Tuxedo is absolutely free with 5 additional paid Tuxedo Rentals... What's better than that?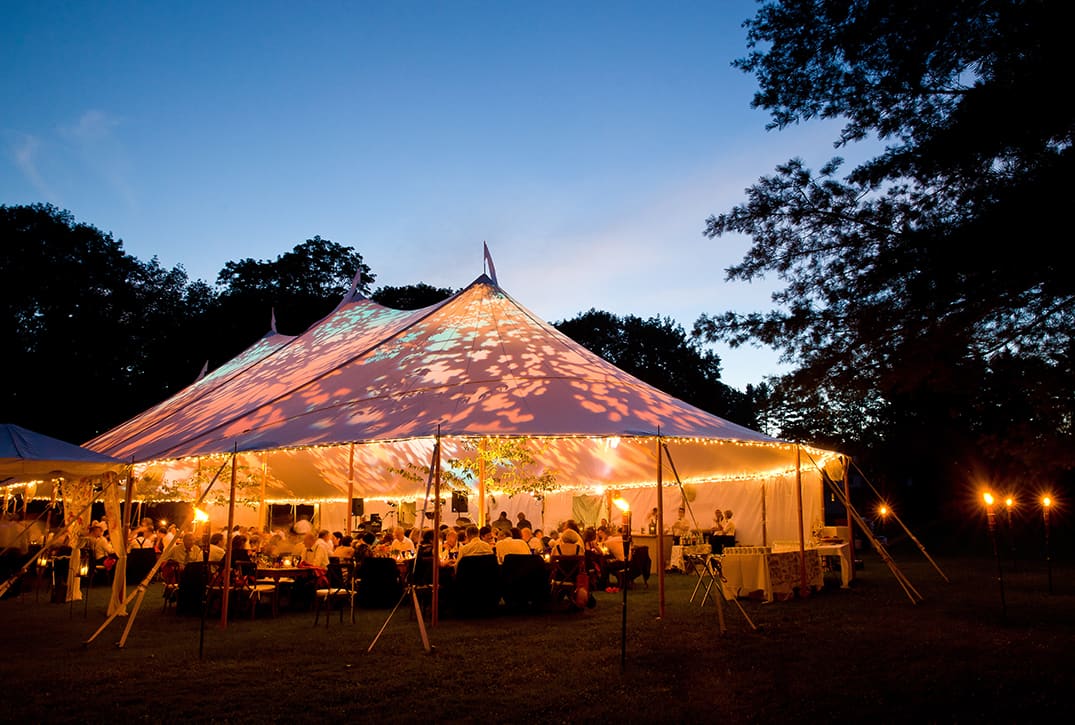 TENTSBy Warsaw Party And Rental
Rain, Snow, Hail, Wind, Harsh Sun, Cold Clouds... all things that are sure to ruin what is supposed to be a beautiful and carefree event. The sure way to ease your worries for your next event, celebration, or party is to simply rent a Tent. No matter if your guest list is 5 people or 500 people, Warsaw Party and Rental has the industry's best and most elegant Tents for your celebration. Each Tent comes with stakes and 2 solid sides and has the option to rent additional Siding (or Tent Walls) and windows for the perfect view of the outdoors.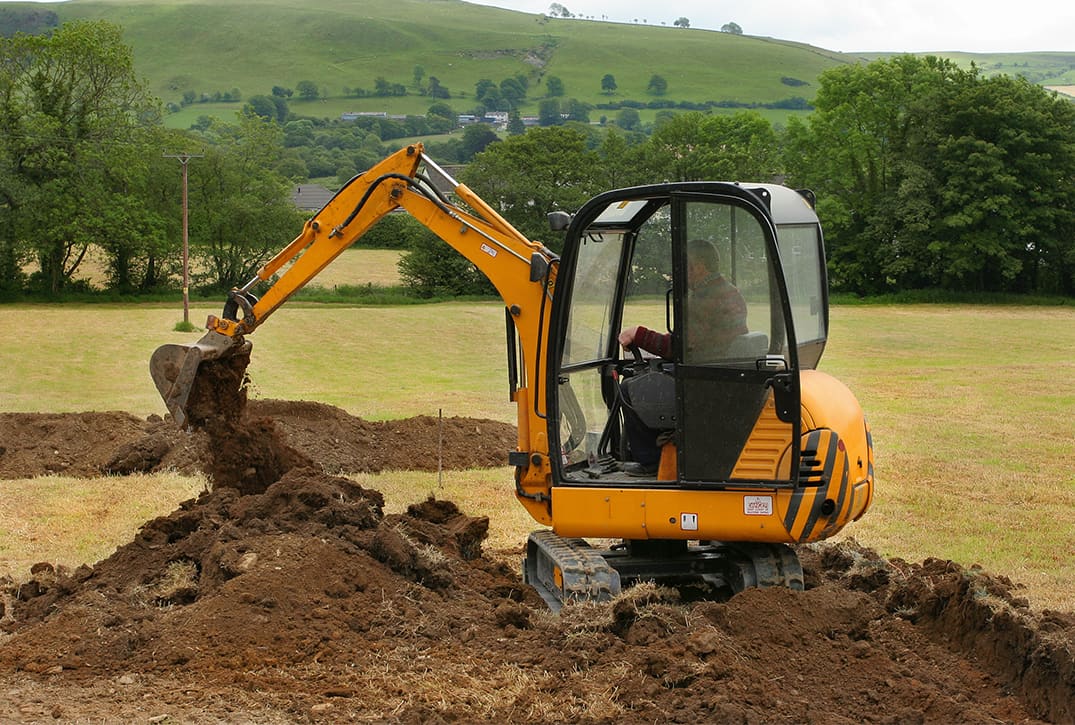 TOOLS AND EQUIPMENT
FROM MICHIANA TOOL & EQUIPMENT RENTALS
Warsaw Party and Rental not only supplies party rentals but also supply tools whrough their Michiana Tool and Equipment Rentals company. If you are in need of Truck Rentals in Michiana, look no further than Warsaw's Penske Truck Rentals (available in 12', 16', 24' and 26' for your convenience). If you are looking for Heavy Machinery Equipment Rentals, they provide everything from Chippers and Shredders to Dog Fence Cable Installers, from Mini Excavators to Sod Cutters. They also have Soil Pulverizers, Stump Grinders and Tractors.
Looking for something a bit smaller? Tool options are also available and range anywhere from Acoustic Guns, Appliance Dollies and Carpet Knee Kickers to Drywall Jacks, Electric Hammers, Electric Wall Paper Steamers and Floor Drum Sanders. Warsaw Party and Rental also offers Floor Sanders, Floor Strippers, Hammer Drills, Industrial Flooring Staplers, Paint Sprayers, Propane Tent Heaters, Sandblasters and Sewer Snakes.

Planning a party, celebration or event can often feel overwhelming and difficult but with Warsaw Party and Rental, your worries can be put to rest. Not only does Warsaw Party and Rental offer endless amounts of rental products for your event but their team's customer service is unmatched, helping you every step of the way. Being in business for over 30 years, they have learned the ins and outs of what works for an event, what doesn't, how to manage your spending and, most importantly, they understand what it takes to make a party successful.
If you are looking to host an event but are outside of Warsaw Party and Rentals Market, stress no longer as they have a sister location just slightly west of Fort Wayne, Indiana! Manchester Party and Tool Rental homes the same myriad of services, wide variety of products and exceptional customer service that Warsaw Party does and are excited to assist your next party's needs by being conveniently located...
North Manchester, Wabash, Largo, Roan, La Fontaine, Somerset and Wabash County
Columbia City, South Whitley, Churubusco, Larwill, Tri-Lakes and all of Whitley County
Huntington, Roanoke, Andrews, Mount Etna as well as other Huntington County areas
Marion, Gas City, Fairmount, Jonesboro, Matthews and all other Grant County communities
Peru, Bunker Hill, Denver, Macy, Amboy and the remainder of Miami County
Rochester, Fulton, Akron, Kewanna and other Fulton County