TASTY PEACH
MAKING HARD TIMES A LITTLE SOFTER
Tasty Peach is the worlds leader in all things Kawaii Products including Kawaii Plush Toys, Kawaii Enamel Pins, Kawaii Apparel and more! Showcasing your absolute favorite Kawaii Aesthetics, you're certain to find anything and everything that you're looking for.
Are you looking for a cute, sweet and fluffy Meowchi,? Tasty Peach is actually the designer of the very first Meowchi, promising they have every version you are looking for!
Are you looking for Funko Pops Collectibles? Tasty Peach has those, as well!

No matter how you are feeling or what you're going through... Tasty Peach is here to Make Hard Times A Little Softer!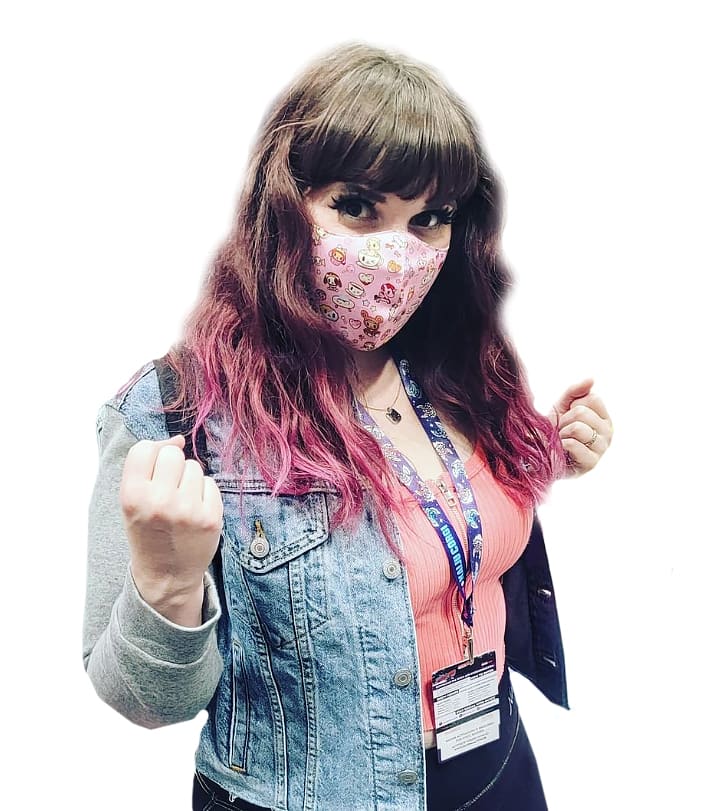 HOW IT ALL STARTED
There is no doubt that Ryan Zanfei, owner of TASTY PEACH STUDIOS, understands design, color and specific products like, Collectibles, Clothing, Home Goods and Sensory Toys!
Since Ryan was a child, she's carried a passion for creating fun things and bringing happiness and comfort to others.

Ryan's dream was turned into a reality when she created Tasty Peach Studios, an artistic and as she says 'fluffy company'. Now with over a decadde in the business, she has proven that creating fun and happiness can actually be a business. In fact her business has literally become a huge success.

Ryan has also surrounded herself with great people. Today her entire Tasty Peach team, is self-taught. They focus on character creation, design that brings comfort to people of all ages and various walks of life. In the last ten years, Ryan and her team have become an officially licensed brand... housing thousands of products including apparel, jewelry, housewares, gaming chairs, paper goods and of course, everyones favorite collectible plushies!

Her mission is simple... Tasty Peach Studios exists to make the hard times a little softer!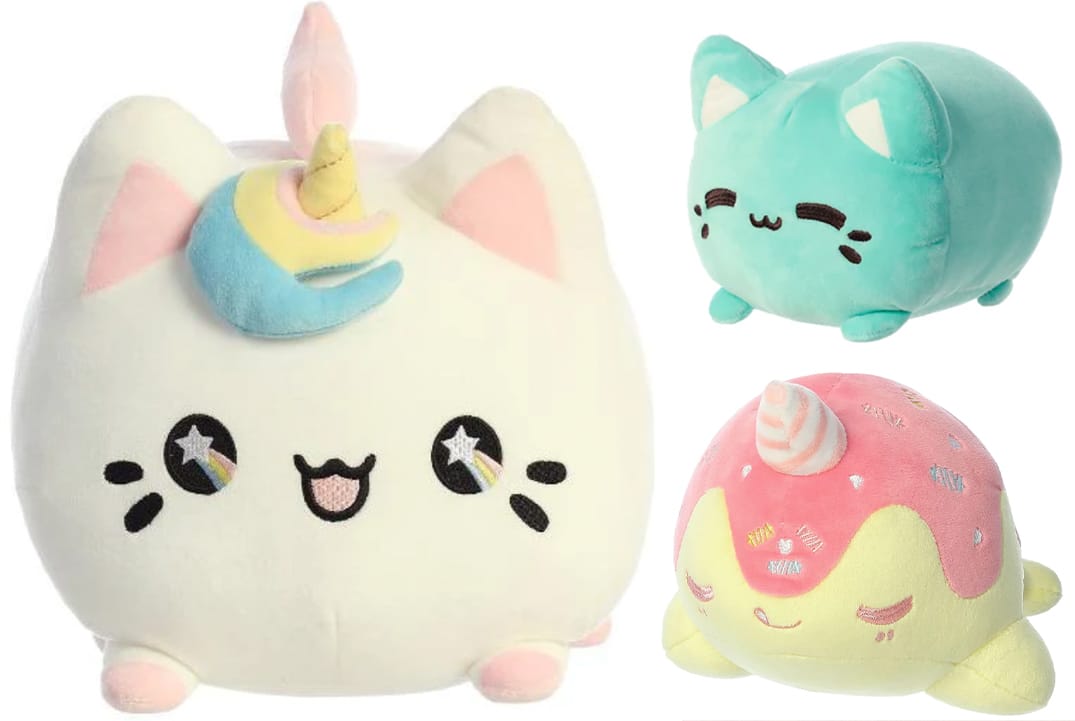 PLUSHIES
Kawaii Plush is one of the Worlds hottest trends... and has been for several years! These sweet, fluffy and cuddly Plushies come in different shapes, sizes, colors and designs! Not only does Tasty Peach offer Kitty Cat Meowchi's, but they also now offer other animals such as Dog Meowchi's, Whale Meowchi's (or Nomwhals), Unicorn Meowchi's, Seal Meowchi's, Sushi Meowchi's, Fox Meowchi's, Dinosaur Meowchi's and more! Tasty Peach even has Holiday Meowchi's such as cute little Reindeer Meowchi's!
Check out all Tasty Peach Plushies Here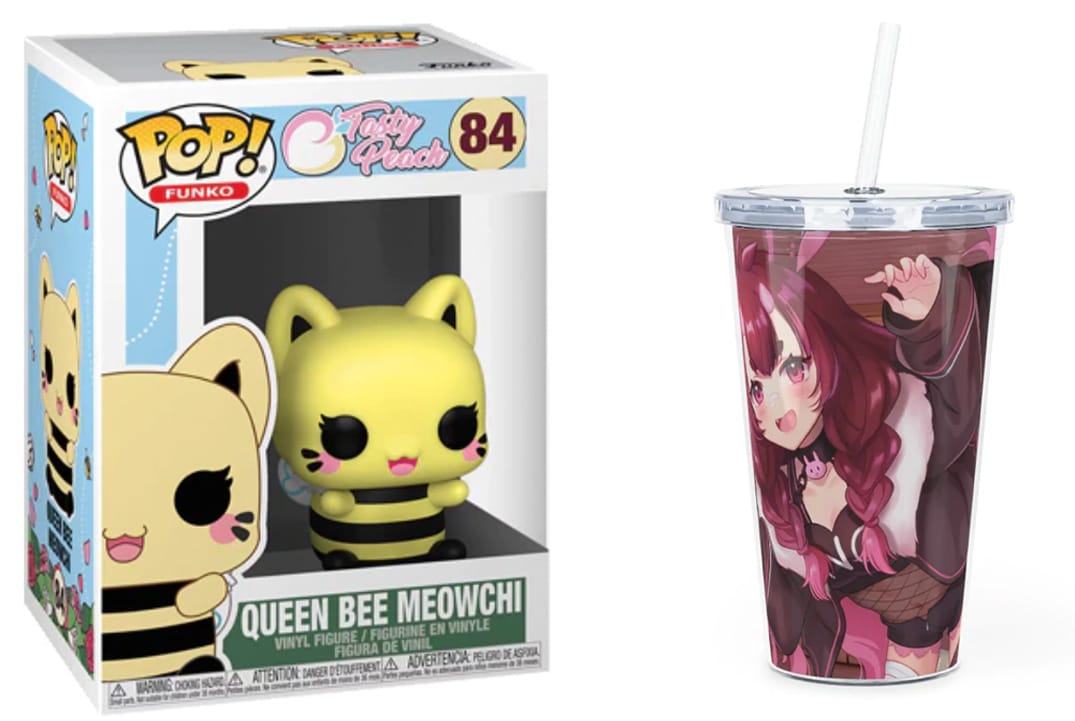 COLLECTIBLES
When you think of Kawaii, you probably think of all of the cool Collectibles that come with it including Funko Pops and Kimeriss Merchandise. Grab your very own Kaimeriss the Chimera Vtuber Notebooks, Desk Mats, Tumblers (with Straws), Keychains, Buttons and more! Impress your Kawaii loving friends with your Tasty Peach Collectibles!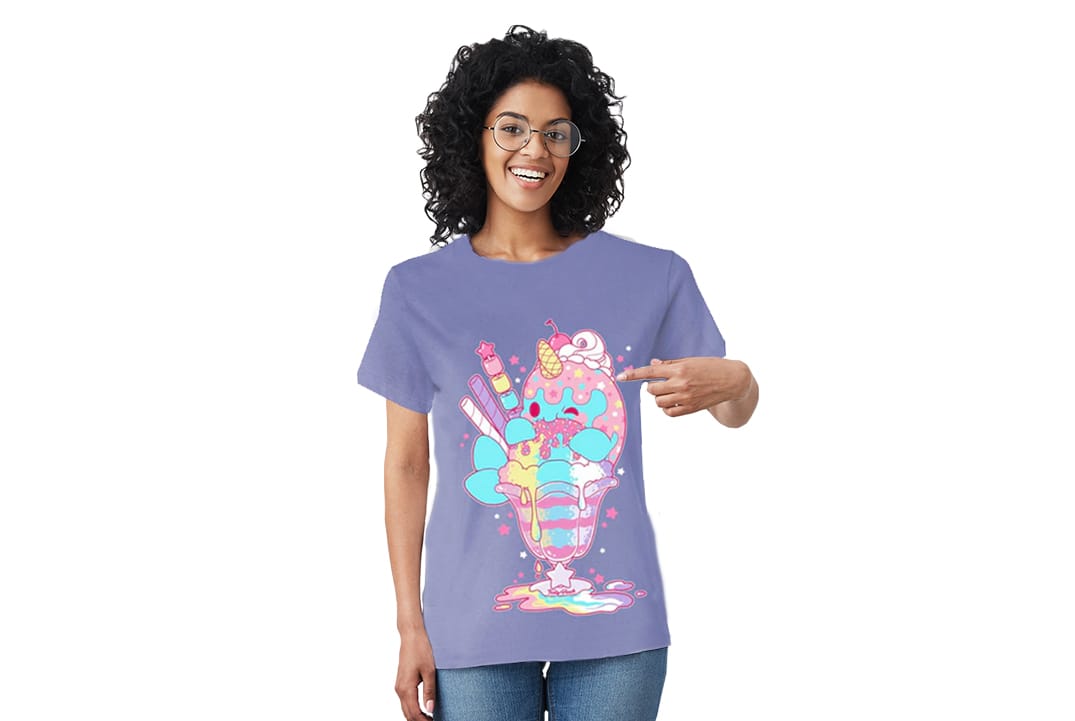 CLOTHING
Kawaii Tee-Shirts, Kawaii Tank Tops and Kawaii Hoodies... Tasty Peach has it all. If you like feeling all warm and fuzzy, this apparel is the perfect fit for you. With Kawaii Aesthetic designs including Glomp, Sakura Sencha Tea Dragon and even Meowchi, your friends are going to envy you every time you wear one!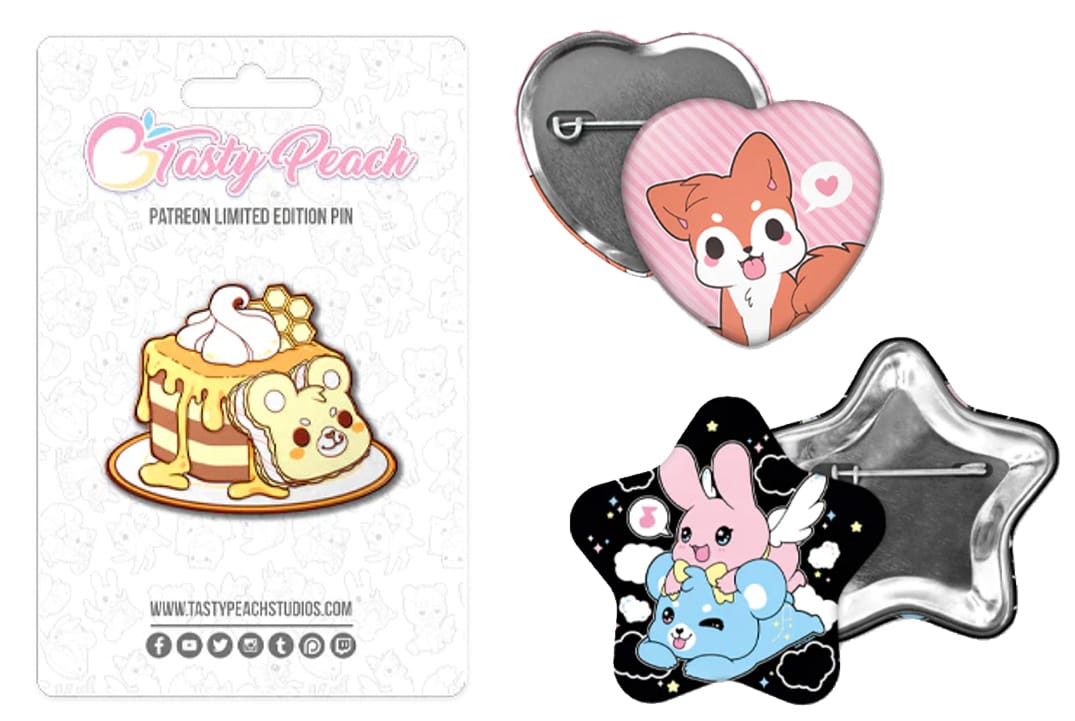 ACCESSORIES
No matter what you're looking for to complete your Kawaii Aesthetic, Tasty Peach has got the Accessories for you and your friends! From Enamel Pins to Buttons, Necklaces to Charms, each is designed with love and cuddliness in mind. Pinks, Purples, Blues, Blacks... Large, Small, Rounded, Curved... You will find the exact accessory to fit your funky personality.
To check out more Tasty Peach Accessories, Click Here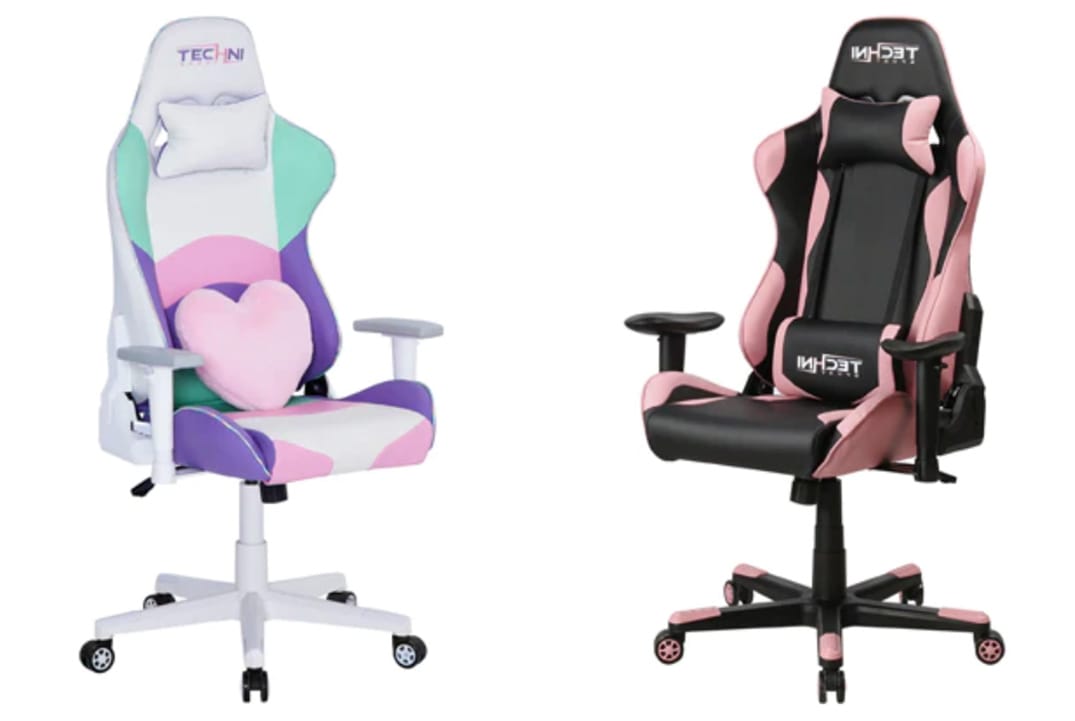 HOME GOODS
Complete your home to fit your personality with Kawaii Home Goods so that you're feeling good no matter where you go! Blankets, Notebooks, Colorful Gaming Chairs, Coasters, Desk Mats, Kawaii Cups and more... Tasty Peach has got it all!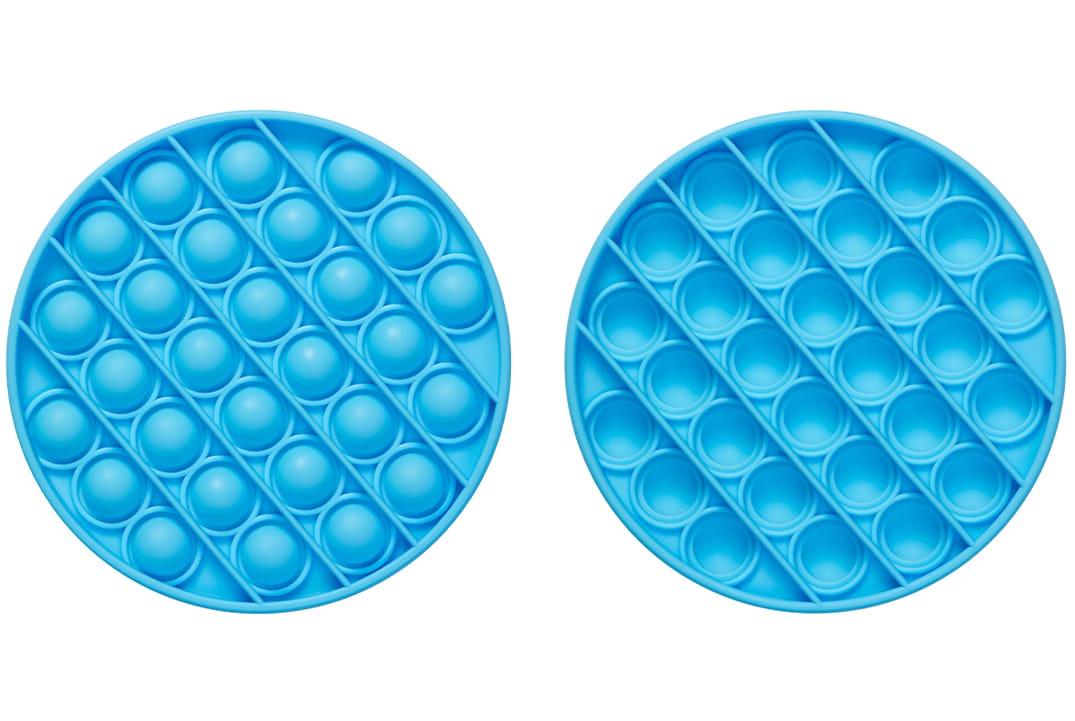 SENSORY TOYS & ACCESSORIES
Tasty Peach Studios cares for all types of people, no matter how they identify, what color they are or how old or young they may be. Because of this, they offer Premium Sensory Toys and Sensory Accessories for those who deal with Anxiety, Stress and other Mental Illnesses. Some are Fuzzy, some are Mooshy, some are big and some are small... but all are perfect for those who require Sensory Heightening including those with Autism.

A KAWAII SHOP
LIKE NO OTHER

We all want to come home to a house full of Kawaii Products just to lay in bed and squish all of our Meowchi's while, at the same time, staring at our endless amounts of Funko Pops... what a dream! Tasty Peach has every Kawaii Product that you can dream of, all in the convenience of their online shop!
If you are interested in filling your heart with love, fluffiness and cuteness... Check out Tasty Peach Studios here!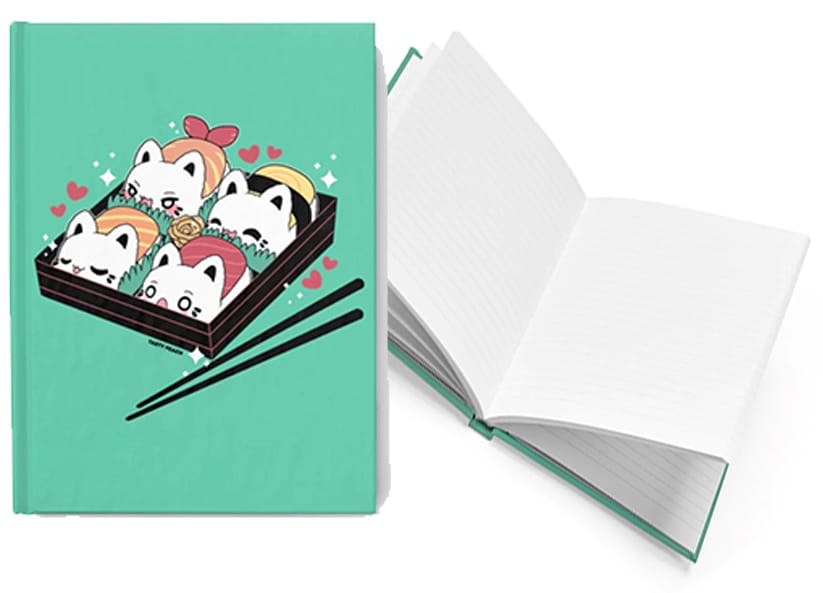 SEE WHAT EVERYONE'S SAYING
about Tasty Peach

"Great Quality And Beautiful Design"
:Taped Banana Seal Enamel Pin
Christina A.

"So Soft And Adorable. My Plush Has Gotten Me Through Some Really Hard Times."
:Meowchi Plush Custard
Emily R.