Rick's 66
Towing and Auto Service... You Can Count On Rick's
Since 1982, Ricks 66 (also known as Rick's Auten Road Service Center and Towing Company) has been providing the South Bend area with what many say is the best automotive service in Michiana. When founder, Rick Ferrara opened his South Bend auto service center he was committed to being totally different than other automotive service and repair centers in the Michiana area. His goal was to treat his customers the same way he treated his family and friends when he repaired their vehicles... honestly and fairly. He also believed that exceptional customer service was one of the keys to being successful in the auto repair business. The word spread quickly that if you took your car to Rick's, not only would it be serviced properly and returned running smoothly, but you would also be treated fairly when you were handed the bill. Since that time, Rick's 66 has become a household name for many consumers in the South Bend, Granger, Mishawaka and Niles areas. Plus, his customers seem to rave about him and his service... and that is rare in the auto service and auto repair business.

"When it comes to auto service,
nobody services cars like Rick Ferrara of Rick's 66.
He's fair. He's honest.
Plus, he does what he says he's going to do... every time."
Bob S - Mishawaka
As Rick grew his business, towing became a bigger and bigger part of it. He invested his profits back into some of the best tow trucks and towing equipment you could buy and soon had a nice fleet of various-size tow trucks for various jobs. Before you knew it, Rick's 66 became known as one of South Bend's Best Towing Companies.

Displaying the ASE Certified logo means that Rick's 66, as well as the technicians themselves, have been tested and certified by the National Institute of Automotive Service Excellence. This organization's sole purpose is to make sure that auto repair businesses and personnel meet the standards of excellence set by ASE and expected by the purchaser of auto repair service.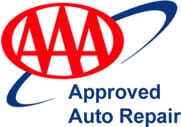 The AAA Approved Auto Repair logo indicates that AAA has approved Rick's 66 as being a trustworthy source of auto service for their members, due to their being ASE Certified. In other words, you can trust Rick's 66 Service because AAA says you can!

If you're looking for guaranteed auto service – you've got it at Rick's 66, because they are a NAPA Auto Care Center. That means every repair includes a FREE Peace of Mind Warranty that covers parts and labor for 24 months or 24,000 miles. The next time you need service, drive in to Rick's 66. They have the expertise and quality service you need to keep your ride on the road… wherever you're headed.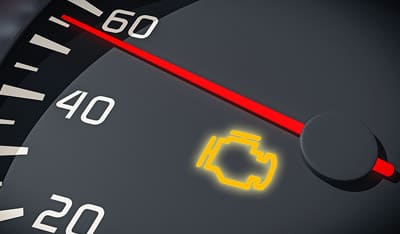 If you see this light on your dashboard come on, you know what to do… right? Call Rick's 66 right away and have them check it out. It could indicate a serious problem, so don't ignore it. Being equipped with the latest diagnostic equipment means the technicians at Rick's 66 are capable of expert engine analysis, and the expertise to correct the problem - the first time.
For Auto Service in South Bend, call Rick's 66 at 574.277.5035
Rick's 66
AUTOMOTIVE SERVICES

Rick's Auten Road Service Center provides Michiana with a myriad of automotive services including:
Online Appointments
Air Conditioning, Heating (Climate Control) Service
Automatic Transmission Service
Battery & Charging System
Belts & Hoses Inspection & Replacement
Brake Service & Brake Replacement
Cooling/Radiator Services
Clutch / Driveline Service & Repair
Diesel Engine & Gas Engine Diagnostics
Electrical Service
Engine Diagnostics - Gas & Diesel
Engine Overhaul/Replace
Engine Repair- Minor Engine Service & Repair
Exhaust System Service & Repair
Hybrid Powertrain Service
Lube, Oil & Filter Service
Manual Transmissions & Transfer Cases
Muffler & Exhaust Service, Repair & Replacement
Preventive Maintenance
Steering and Suspension - Service & Repair
Tire Rotation, Tire Repair & New Tires
Wheel Alignment & Wheel Service
State/Province Emission Inspection
State/Province Safety Inspection
Rick's 66 Auto Repair Services
Rick's Auten Road 66 Auto Service Center is known for honesty, reliability, quality automotive service, exceptional customer service and fair prices. You can't ask for more than that when it comes to auto repair service. They offer automotive services to: South Bend Auto Service, Mishawaka Auto Service, Granger Auto Service and Niles Auto Service... as well as exceptional auto service and repair to the rest of the Michiana community. Below, some of the services offered by Rick's 66 are explained.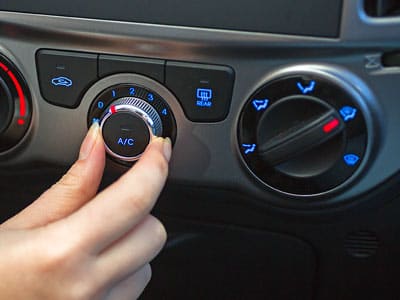 AIR CONDITIONING DIAGNOSTICS
Your vehicle's air conditioning system does more than just keep you comfortable, it also purifies, the air in your vehicle and circulates it which helps to prevent fatigue. Both of these are important issues for you, your comfort and your safety. If your air conditioning components cease to operate properly it may have more effect than simply your comfort. That's why it's a good idea to have a quick and relatively inexpensive AC Diagnostics run on your car's air conditioning system. Rick's 66 has the team and the equipment to run your AC Diagnostics efficiently, accurately and inexpensively.


AIR CONDITIONING SERVICE AND REPAIR
If your air conditioning system starts to get noisier than usual, seems not to be cooling quite as well as it normally does, blows out warm or stale air or produces an odor, then it's time for an AC inspection. If your AC needs a little help, the trained techs at Rick's 66 will track down the issue, whether it be cracked belts, AC compressor leakage, an electrical connection issue or even a refrigerant recharging issue. Regardless, Rick's 66 Team will have it repaired in no time. If you have an Air Conditioning issue with your vehicle, give Rick's a call and schedule a diagnostics appointment


HEATING DIAGNOSTICS & SERVICE
The same issues with your vehicle's AC apply to its heating system. If you have any issues with your vehicle's Climate Control System contact Rick's 66 for diagnostics and for quick and affordable repair!
Call 574.277.5035 for more information
RICK'S 66
Service Center Brake Inspections And Brake Service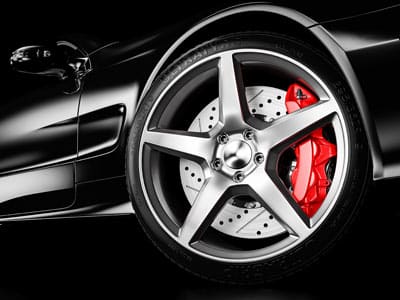 BRAKE INSPECTIONS
For the most part, there is nothing more significant than your brakes when it comes to safety. That's why Brake Inspections are so important. Having a trained staff of automotive professionals inspect your brakes and braking system could be crucial to ensuring your car is safe to drive.
If your safety or the safety of the ones you care about most is important to you then you should certainly consider a brake inspection by the trained technicians at Rick's 66. This type of inspection can help them diagnose any potential issues with your vehicle's braking system and helps to ensure that your brake pads or brake shoes are operating properly, they can make adjustments to your brakes calipers and wheel cylinders, replace bad or old brake fluid, check the braking lines and hoses that might be damaged by age, whether or general wear and tear. Be safe… not sorry and have the qualified technicians from Rick's 66 keep you that way.


BRAKE SERVICE & BRAKE REPAIR
Always ensure that your brakes are in top working order. The brakes are one part of your car not to be ignored. If your brakes are squeaking or squealing, or if they grind or your vehicle pulls to one side or another when you push on the brake pedal, there is an issue that needs to be attended to immediately. These are serious warning signs and they will only get worse, quickly… and the result could be serious. That is why you need to get to a qualified auto service center that has the experience to deal with brake issues. At Rick's 66 they have found that in many instances, these warning signs result in simple brake system fixes. You may have worn brake pads, malfunctioning calipers or low brake fluid. There may be excess air in the brake lines. These are all simple and relatively inexpensive brake services. Regardless, a faulty brake system is nothing to mess with, so at the first sign of issues with your brakes, contact Rick's 66 Service Center and drive with confidence. You can stop in or schedule an inspection.
RICK'S 66
Engine & Transmission Service

Engine and transmission services are sometimes the scariest part of services and repairs that your vehicle might need. Do not let another repair or auto service company convince you that you need these sometimes costly repairs unless you trust your auto service company. At Rick's 66 they give you the absolute facts about what's wrong with your vehicle, what it will take to repair it and a reasonable estimate of how much it will be. When it comes to major repairs like engine service or transmission service, Rick's 66 Service Center will tell you like it is... and then take care of you and your vehicle the right way. If you have engine trouble or transmission issues call Rick's 66 first and schedule a time to check out your vehicle.
RICK'S 66
Mufflers & Exhaust System Inspections And Service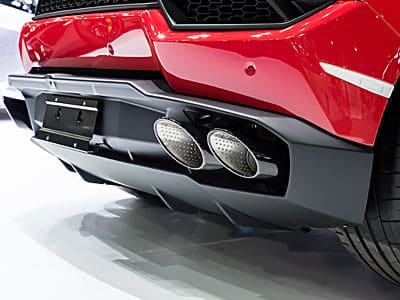 EXHAUST SYSTEM INSPECTION
Your Exhaust System is part of your vehicle that controls your vehicle's emissions. This is not only vital to the well-being of the environment, but it's also vital to your health and safety. Exhaust system leaks are very dangerous. They release carbon monoxide into the cabin compartment, which can affect your judgment while driving plus it can actually be deadly if the leak is serious enough and you take in enough carbon monoxide. It is also part of your vehicle's ability to run at high performance. The Exhaust System is made up of several components including the Manifold, the Catalytic Converter, your vehicle's Downpipe, the Center Exhaust Section and the Muffler. With all of these components and the fact that the exhaust system is such an important part of your vehicle, a periodic Exhaust System Inspection is a very good idea. If you are in need of an Exhaust System Inspection, the staff at Rick's 66 can do one quickly and affordably.


MANIFOLD REPAIR AND REPLACEMENT
A manifold replacement is necessary if substantial corrosion of the manifold is discovered. If you hear a clicking noise from under your vehicle it may be a sign that your manifold or another part of your exhaust system is loose and needs attention. Also if your vehicle hesitates when you accelerate it could be a manifold issue. Inspections of the manifold (and exhaust system in general) could prevent costly repairs later.


DOWNPIPE REPLACEMENT
When components of the exhaust system start to wear out they should be replaced or repaired early. This is especially true of the downpipe on your vehicle. In all actuality, replacement downpipes on vehicles are typically better than the originals, so replacing your old downpipe with an aftermarket downpipe can substantially reduce restrictions on your vehicle's exhaust system and at the same time increase engine horsepower. The result is better efficiency and engine performance of your vehicle. The reverse is true if there happen to be any issues with your downpipes. So it makes perfect sense to contact the auto service professionals at Rick's 66 to see how they may help get your car running even better than new!
Call 574.277.5035 for more information


CATALYTIC CONVERTER REPAIR & REPLACEMENT
Your vehicle's catalytic converter help minimize the harmful effects of carbon monoxide, hydrocarbons, and nitrogen oxide produced by your engine. This is one component of your vehicle that helps keep the environment cleaner and your health better. Regularly scheduled exhaust system inspections and maintenance can keep your catalytic converter in a top operating condition which helps keep harmful chemicals from destroying the environment and from leaking into your car where you and your passengers are riding. Damaged and clogged catalytic converters should be repaired or replaced immediately. The qualified auto repair specialists at Rick's 66 can inspect, repair or replace a catalytic converter at the first sign of trouble.


MUFFLER REPAIR & REPLACEMENT
Your muffler is part of your vehicle that reduces the noise of the engine. However, it also helps reduce engine emissions from going into the environment. In addition, mufflers keep them from entering our vehicle's cabin. Often mufflers rust or vibrate loose from their clamps. In addition, they may become loud and inefficient which can lead to decreased fuel efficiency. Having a routine muffler inspection performed is always a good idea before minor muffler issues turn into major exhaust system problems. If you notice signs of muffler issues, vibration from under your vehicle, smoke from your vehicle's exhaust pipes or unusually strong odors, it's always a good idea to have your vehicle inspected by professionals to minimize the damage to the environment, to your health and to your vehicle. One of the best ways to do that is to schedule an appointment with Rick's Auto Service Center.
RICK'S 66
Oil Changes & Lubrication Services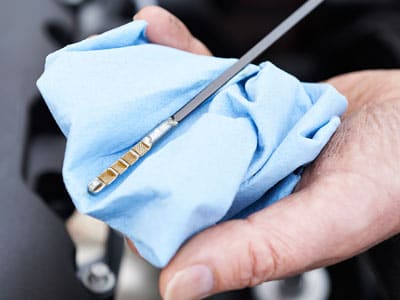 Your engine needs fresh motor oil to keep your vehicle operating at peak performance. If you are not changing your oil on a regularly scheduled basis, the old oil becomes dirty and breaks down which can do serious harm to your vehicle's engine. That's why it's important to have your oil changed on a regular schedule. At Rick's 66 the staff helps you do that and they make it simple. When you schedule your oil change at Rick's the staff will drain your old oil, replace it with fresh oil and then even change your oil filter. The Rick's Auto Service Team also lubricates the chassis and the internal framework keeping your auto running as safe and efficiently as possible. Call Rick's at 574.277.5035 or stop in anytime.
RICK'S 66
Tire Sales, Tire Installation & Tire Repair Services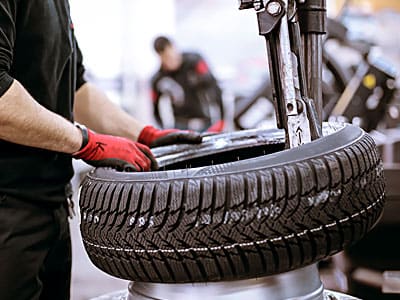 TIRE SALES & TIRE INSTALLATION
When it's time for new tires Rick's 66 should certainly be one of your first choices. First Rick's 66 is locally owned and operated, therefore they have roots in Michiana. Next, buy purchasing locally your money stays in Michiana and finally Rick himself realizes that whoever they see to is also a friend, family or neighbor so that holds them even more accountable than a large, franchise that simply doesn't care. Rick's provides a large selection of tires, several top brands, all sizes and exactly what you need for your vehicle. Add all of that to the fact that Rick's has experiences tire professionals that have worked in the industry servicing new tire buyers for years. If you need new tires, Rick's 66 is the place to go!


TIRE REPAIR & SERVICE
So, you have a flat tire. Maybe your tire is quickly losing air… or always losing air. At Rick's 66 they look to see if a damaged tire can be safely repaired instead of replaced. They know that a well-patched/plugged tire can add several thousand more miles to your damaged tire, so long as it is patched and plugged professionally by a trained staff that understands the business and have your best interest in mind. If your vehicle has a punctured tire, Rick's 66 staff will patch, plug and or seal the damaged area so it is efficient and safe to drive. They also realize that if your tire is losing air around the valve stem or if the tire is not securely attached to the wheel they can repair it to new condition for a fraction of the price of new tires. This is the attitude that the professionals at Rick's 66 carries with them every single day. So if you have a flat, or need tire repair or tire service, call the pros at Rick's Auten Road 66.
Rick's Auten Road Service Center Towing Service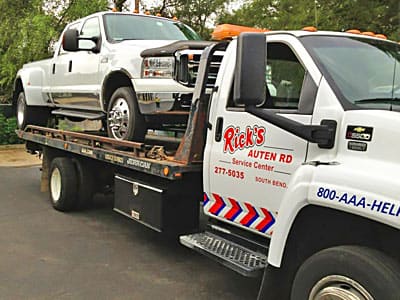 Rick's 66 Auten Road Service Center has one of the best towing services in the entire Michiana region. With nearly 40 years of experience, Rick's has been towing vehicles, small and large, whenever drivers need roadside assistance… or simply a tow. Rick's has proven themselves to be a high-quality towing company. One of the aspects of that quality is their reputation for being a very responsive towing company. They are also committed to being one of South Bend's most affordable towing companies. If you have a flat tire, if your vehicle breaks down, or if you simply need a vehicle towed from one place to another, Rick's 66 is the towing company for you.
RICK'S 66
Fast & Responsive Towing Service

Rick's is known for acting quickly when drivers need a tow truck. Nothing is more frustrating (or sometimes as scary) as when a towing company doesn't respond or show up in a reasonable amount of time. Rick's towing crew understands that time is valuable and they always respond to a call as quickly as possible – and that's quicker than most other towing companies in Michiana, due in part to their large fleet of tow vehicles of various towing capacities.

But more importantly, it's due to the "can-do-will-do" attitude of the towing crew members. They show up when they say they will and they do all they can to ease the frustration caused by a disabled vehicle. Sometimes that's a real challenge, but they always "step up and deliver" the goods!



Rick's 66 believes in treating a customer like they would like to be treated... no matter the circumstances. Some towing companies will take advantage of people who, through no fault of their own, have found themselves in a desperate situation. Maybe it's a flat tire on a dark country road. Maybe they hit a slick spot on a snow-covered road and ended up in a ditch. Or maybe they just need their car towed from home to their nephew's house. Rick's 66 delivers the same quality service all the time, anytime… and always at a fair price.

Friendly, Courteous Towing Professionals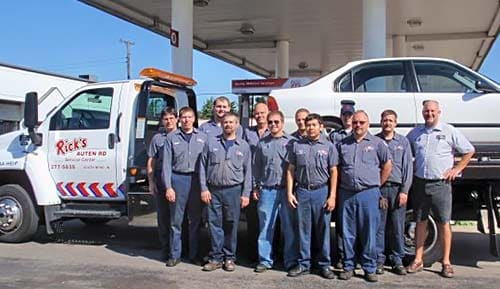 Rick's Auten Road Towing professionals are always fast, friendly and extremely helpful. They know that you are most likely stressed by your flat tire or auto breakdown. And being stranded at night can be dangerous as well as frightening, so getting you out of that situation is of the utmost importance to them. It's true that you have many choices when it comes to towing services and they want to make sure that they deliver the best towing service in South Bend and surrounding communities. In the towing business, even more so than in everyday business encounters, a happy customer is a repeat customer, and Rick's towing professionals live by those words.
Rick's 66 Roadside Assistance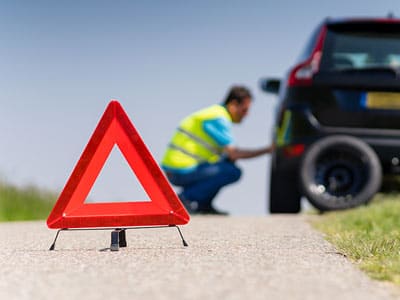 Rick's 66 Towing Service combined with their expert Auto Service & Repair makes for the perfect Roadside Assistance Company.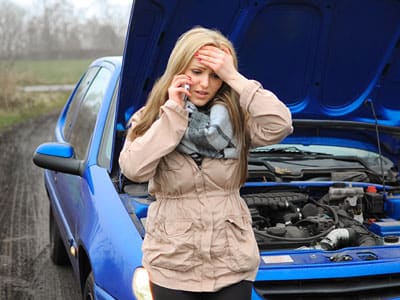 If your vehicle breaks down while you're on the road there is really only one company in Michiana that can handle it like Rick's 66... and that's Rick's 66.
No one else comes close.
No one else comes quicker.
Call for quick response service and let us restore your vehicle to running condition and restore your peace of mind.
574.277.5035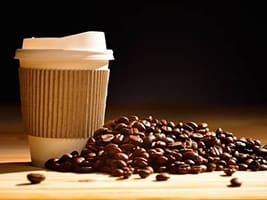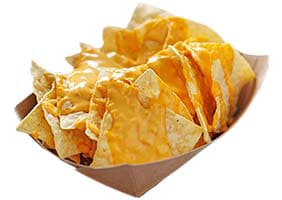 Finally, don't forget Rick's 66 Convenience store. Whenever you need a flavored coffee, (how about a Chocolate Monkey Cappucino) a quick sandwich, some nachos and cheese, a bag of chips, or pretty much anything else you'd expect from a high-end convenience store… Think Rick's 66 on Auten Road at IN-933 in South Bend.
Rick's 66 Real Testimonials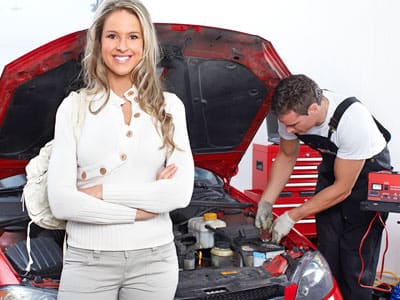 "Friendly people and helpful service. Quick in and out."
Sean W
"Their guy Andy was top notch - knowledgeable and friendly. Missed his dinner to get me home ."
Michael K

"My battery was dead and I called them and they came out and jumped my car. The service was quick and the technician was friendly and professional."
Bruce T

51519 IN-933, South Bend, IN 46637
574.277.5035