PRIME DOORS
SALES AND SERVICE
MICHIANA'S PREFERRED METAL DOOR & LOCK SPECIALIST
No Commercial building is complete without proper door coverings and accessories and one Michiana company has led the way in providing local and regional businesses with just that, commercial doors and door accessories. Prime Doors Sales and Service LLC, located in Goshen, Indiana, is Michiana's leading Metal Door Supplier. In addition, they have become the company that business owners turn to for Door Accessories and Metal Door Installation. With nearly 2 decades of quality and punctual work, Prime Doors has taken the Michiana market to an entirely new level of metal doors, door accessories and service. Through quality products, craftsmanship and dedication to their mission, Prime Doors Sales and Service LLC has everything you could possibly ask for of a Metal Door and Door Accessory Specialist.

OPEN THE DOOR TO ENDLESS POSSIBILITIES
Prime Doors Sales and Service provides endless possibilities when it comes to metal doors, handles and locks. From styles to colors they have it all... right down to the door frame! Their friendly staff provides you with choices... and their expertise. Want a funky red Metal Door, no problem... they can do that!
What's more, the Prime Doors sales team makes the entire process of purchasing and installing Metal Doors easier and more enjoyable. Prime ensures that the experience is satisfying... all along the way. They have an in-depth understanding of their entire line of products, from metal doors, hinges and door knobs to door handles, keypads and locks. They also have the expertise to assist you in finding which products will best suit your needs.

In addition, Prime Doors provides proper installation of doors and door accessories. This is what ensures that what you have inside remains safe and protected. This of course delivers you peace of mind.
"Prime Doors Sales and Service went above and beyond
to make sure that our building is
attractive by day and secure by night"
Payton C. - Mishawaka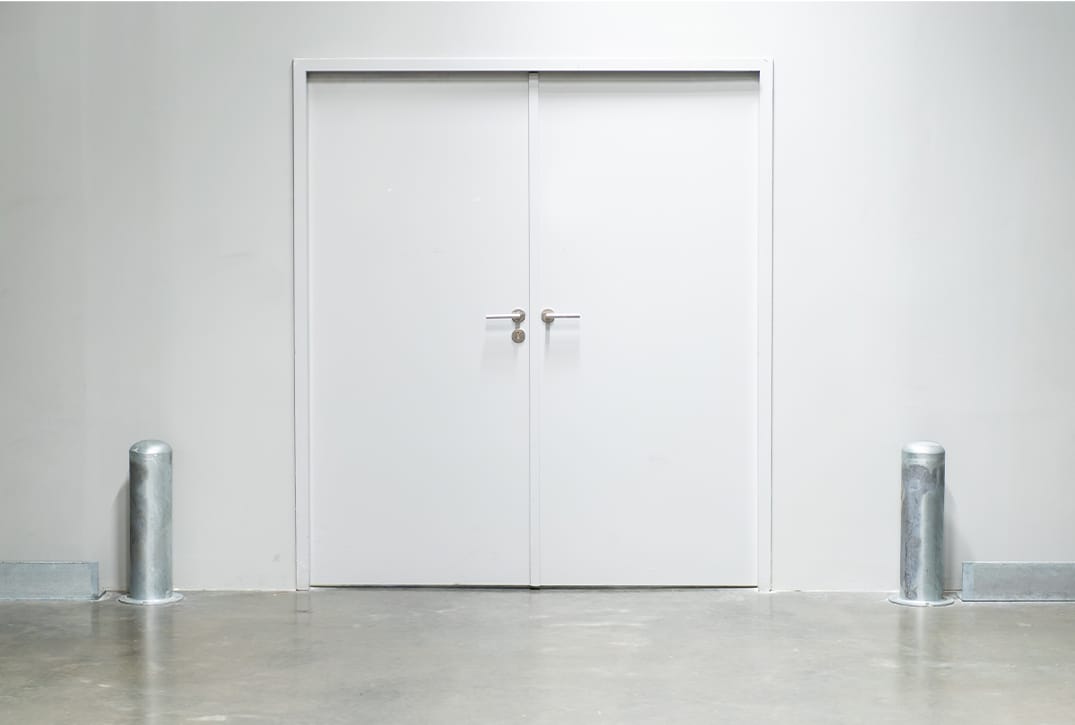 METAL DOORS
Metal Doors are especially useful when it comes to safety, longevity and durability. Handcrafted by Prime Doors Sales and Service, you are sure to get the exact quality you are looking for in a Metal Door, including specifications and customizations.
Prime also provides a wide variety of metal door styles and colors to suit your needs as well as your personality. This has helped to make Prime a leader in metal doors throughout Michiana.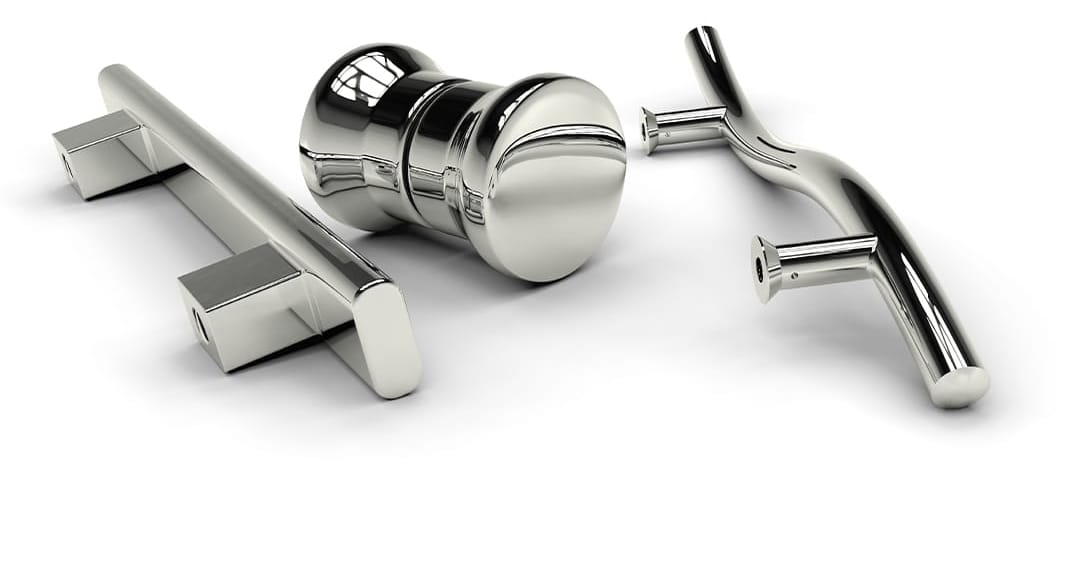 DOOR HANDLES
From horizontal and vertical bar handles to knob handles, your choices are virtually unlimited when. you work with Prime Door for your commercial door accessories. Prime Doors offers commercial customers an extensive selection like no other. With a wide array of sizes, styles, colors, makes and materials, Prime delivers a myriad of fabulous options for you, regardless of what you're looking for!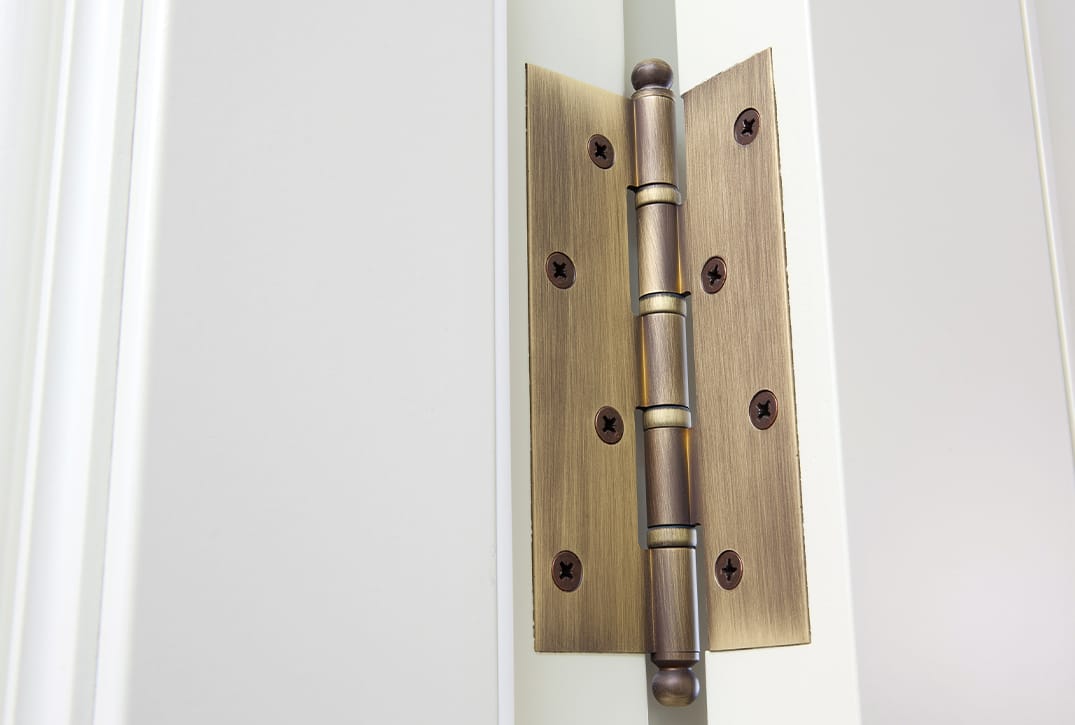 HINGES & DOOR TRIM
Door Accessories such as Hinges and Trim are often overlooked when it comes to doors, but this should never be the case. The quality of your door hardware is the defining point of longevity and durability when it comes to doors. Typically unseen, these accessories are more important than thought to be. This is another area where Prime Doors Sales and Service shines. Their attention to detail and passion for providing quality products, keeps customer satisfaction extremely high.
When you choose Prime Doors Sales and Service for your new hinges and trim you'll get exactly what you expect, quality and longevity immersed in style.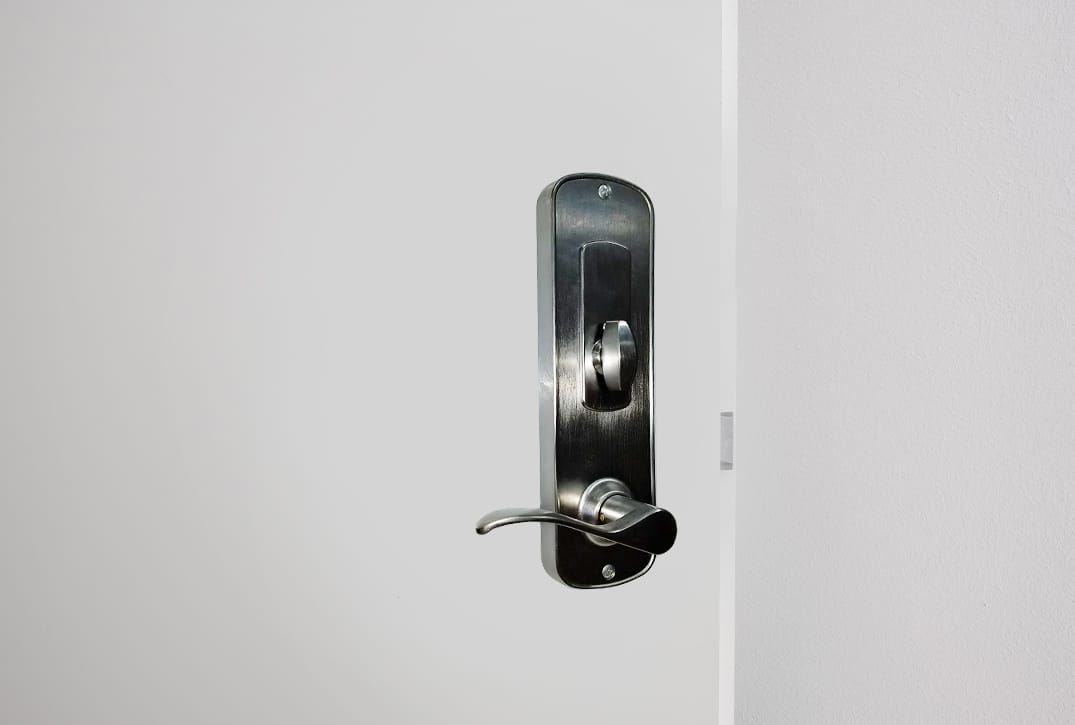 DEADBOLTS
Safety, safety, safety. Something Prime takes seriously. Deadbolts and Keypads are one of the prime points of a sturdy door and, thankfully for you, when you choose Prime Doors your options are boundless. If you're looking for a Deadbolt or other kind of Key Lock on your Metal Doors Prime has you covered. In addition to security, Prime makes certain that your deadbolts complement the rest of your metal doors hardware. When you're in search of metal doors, hardware or door accessories, look no further than Prime Doors Sales and Service Inc.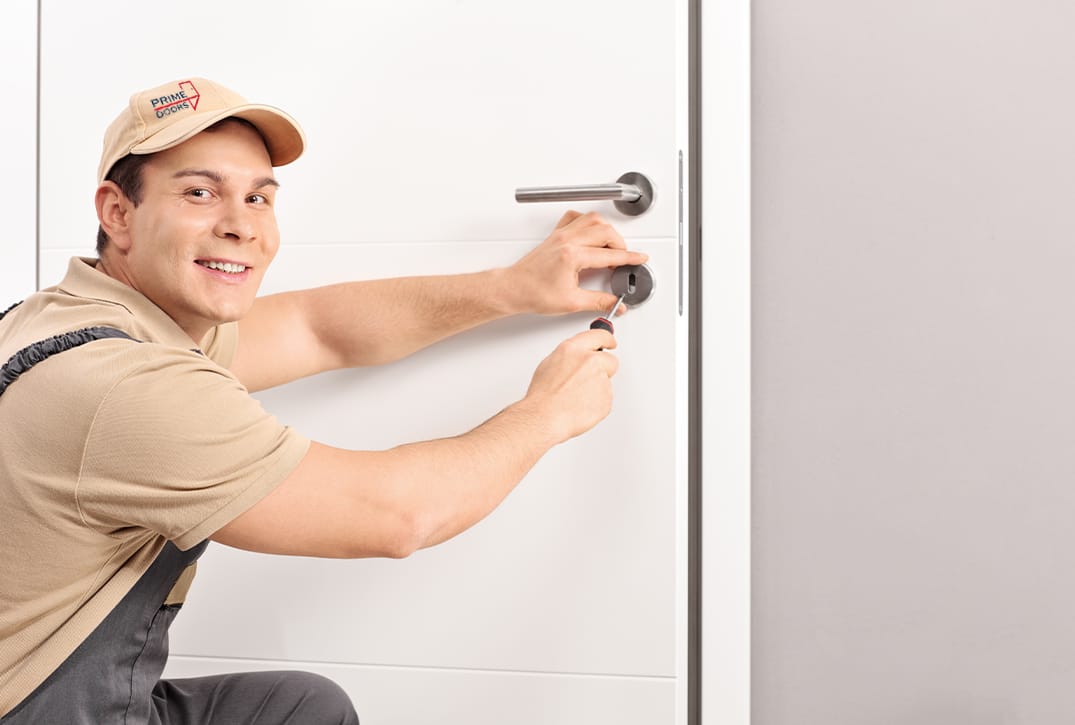 Not only does Prime Doors Sales and Service supply Michiana with the highest quality Metal Doors and Door Accessories, they also offer professional Metal Door Installation and Metal Door Maintenance by highly trained experts in the field. This means that all of your Metal Door needs can be managed in one place, Prime Doors Sales and Service. Let them help you find the doors that are right for you and your needs... then kick back and relax while the Prime Doors Installation experts do the rest!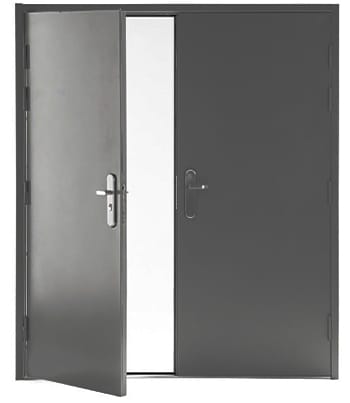 Complete your building with safe, durable and lasting Metal Doors with Prime Doors Sales and Service located in Goshen, Indiana. Prime has served the Michiana area for nearly 30 years, Their dedication to quality craftsmanship and attention to detail is the exact reason they have quickly become the areas leading Metal Door and Metal Door Installation specialists.
If you are looking for Metal Doors, Metal Door Hardware, Door Accessories or Metal Door Installation in the Michiana area, Prime Doors Sales and Service LLC should be your first call.
PRIME DOORS SALES AND SERVICE LLC
574.537.0185