LECHLITNER DOOR
Why This Popular Garage Door Company Is Considered By Many To Be The Best In The Business
Like many entrepreneurs, Doug Lechlitner wanted to go into business for himself. He eventually decided to venture into the garage door business. That was over 35 years ago and today Lechlitner has grown his business to be one of the largest and most respected garage door companies in northern Indiana and southwest Michigan. It certainly did not happen overnight, nor was it always easy, but Doug is one of those quiet, gentle yet tenacious types. The kind that some people refer to as a dog with a bone. Determined to make his business succeed, Doug implemented some rules or philosophies for his business that basically mirrored his philosophies about the way he manages or runs his life. Be honest. Be Fair. Treat people with respect. Deliver what you say you're going to deliver. And finally, keep your faith... regardless of what happens. While it may appear to be simple, those are very difficult principles to operate a business by over the long run. However, Lechlitner has practiced it for nearly four decades and has gotten as close to mastering it as one can.

Lechlitner Door Sales & Service - The Best Garage Door Company in Michiana
The word best is usually very subjective. However, when it comes to garage door companies, Lechlitner Door seems to lead the pack. The company, Lechlitner Door Sales & Service is considered by garage door competitors a force to reckon with. Lechlitner has highly trained technicians, most of them have considerable tenure. As a company, Leclitner Door Sales and Service is considered one of the most dependable and most responsive. In addition to that they offer some of the very best garage door brands and garage doors and related garage door products. They have a reputation for being on time, operating in good faith... and being one of the most affordable garage door companies. Try competing with that!
So to say that Lechlitner Door is one of the very best garage door companies in the business certainly isn't a stretch. However, this widely recognized position didn't come overnight, it was earned (or achieved) over years of hard work, innovation, commitment to quality and reliable customer service.
Lechlitner Door Sales & Service - The Commitment to Excellence
Since its inception, "Lechlitner Door Sales & Service Inc" has been specializing in designing, manufacturing, exporting and installing garage doors and garage door products that are problem free and easy to operate. Lechlitner's overhead doors conform to the highest safety standards complemented with reliability and energy efficiency. Doug Lechlitner understands the seriousness of each of those characteristics and has committed to achieving them on a daily basis, from one installation or service call to the next.
Lechlitner Door Sales & Service - Servicing Multiple Markets
Lechlitner services all markets when it comes to overhead doors and garage doors. Even though all markets have their unique characteristics they all have some commonalities as well according to Doug Lechlitner. "A residential garage door repair is certainly different in many ways than an industrial overhead door service call. However, as long as we remember our key principles- keep people safe, ensure that the equipment operates properly, be thorough but efficient with our service calls and always make certain we've treated the customer right, then you start to see the common thread in what we do. This keeps us strong, on our toes, competitively priced yet ensures that we will operate at the highest service standards."
Lechlitner Door Sales & Service services the following markets:
Residential Overhead Doors & Residential Garage Doors
Commercial Overhead Doors & Commercial Garage Doors
Industrial Overhead Doors & Industrial Garage Doors
Agricultural Overhead Doors & Agricultural Garage Doors
"our key principles-
keep people safe,
ensure that the equipment operates properly,
be thorough but efficient
with our service calls and
always make certain
we've treated the customer right"
DOUG LECHLITNER - PRESIDENT, LECHLITNER DOOR

ONE OF MICHIANA'S BEST GARAGE DOOR COMPANIES

After 35 years, Lechlitner Door has not lost sight of its commitment to its garage door customers. They realize that there are many garage door companies in the market and consumers have choices That's just one of the reasons that they work aggressively to meet and exceed their customer's expectations. Whether it's a new commercial garage door sale, an industrial overhead door installation or simply a garage door repair, Lechlitner appreciates and values the business and works hard to keep its customers happy.
Lechlitner always provides garage door services and overhead door services and products at competitive prices. They always strive to beat other garage door companies' written quotes on similar projects. To further their competitive advantage their new garage door installations come with a two-year warranty on parts and a one-year warranty on labor.

QUALITY GARAGE DOORS AT AFFORDABLE PRICES
At Lechlitner Doors they focus on each customer's objectives. Then they work with those customers to help them meet their goals which in turn builds happy customers. Lechlitner provides a large selection of garage door styles, garage door colors, various garage door materials and of course competitive garage door prices from high-end to very affordable garage doors. Whether you're purchasing overhead doors for a new home, want to update your existing home with new garage doors or simply need a garage door repair, consider Michiana's family-owned overhead door company that's been serving the Elkhart, Goshen, Mishawaka, South Bend and Granger area for over 35 years.

THE BEST COMMERCIAL GARAGE DOOR & OVERHEAD GARAGE DOOR COMPANY IN MICHIANA

When it comes to commercial and industrial garage doors Lechlitner is unsurpassed. They are always ready to assist you when it comes to your commercial garage door needs as well as your industrial garage door needs. Lechlitner realizes that commercial and industrial companies have much different needs and different objectives. Lechlitner carefully works with commercial companies and industrial customers to find the commercial overhead door that best fits their needs and budgets. Lechlitner realizes that commercial overhead doors need to look good but they perform specific tasks and have very specific usages including safety and security issues. Whether you need a commercial overhead door for a storage facility, warehouse or dock, or a quality industrial overhead door, Lechlitner provides customers with years of worry-free operation.

LECHLITNER DOOR SALES AND SERVICE ALSO SPECIALIZES IN AGRICULTURAL OVERHEAD DOORS
Lechlitner also has years of experience in agricultural overhead doors. Once again this is a very specific and unique type of garage door industry. Lechlitner not only understands agricultural overhead doors but they have installed and repaired countless doors for the agricultural industry. Agricultural overhead doors must maintain a perfect level of function in all seasons and must fit the needs of each customer to a tee. Understanding and being able to meet these requirements have enabled Lechlitner to stand out among other garage door companies. If you are in the market for an agricultural overhead door for your facility, Lechlitner should be your first choice. They will certainly provide the very highest quality agricultural overhead doors for the very fairest prices, combined with the best customer service in the overhead garage door industry.

GARAGE DOOR PREVENTIVE MAINTENANCE

GARAGE DOOR PREVENTIVE MAINTENANCE Garage door preventive maintenance is not only smart, but it's also cost-effective. This procedure is often overlooked by homeowners & businesses... and is one that can help prevent problems, serious damage and expensive repairs later on. Lechlitner always recommends that garage doors and openers be maintained annually to ensure safe and proper operation. Garage door repair or service is one thing best left to the professionals due to the very real danger of serious personal injury. As part of your garage door repair, Lechlitner will examine all moving parts and advise you about any current malfunction. They'll also let you know if there are any signs of potential problems that could arise with a particular component. With regular maintenance, you are more likely to avoid major repairs in the future.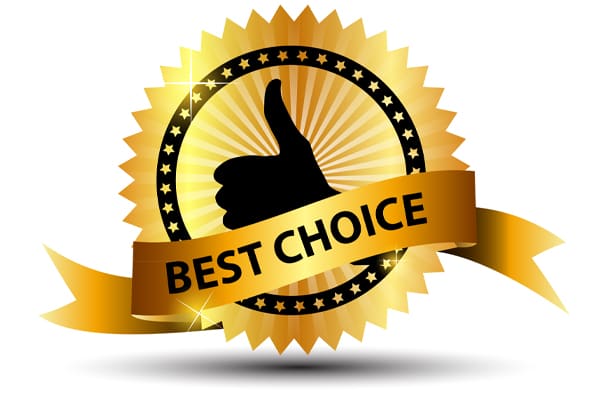 THE LECHLITNER ADVANTAGES

Why Lechlitner Door is the Best Choice
They Always Provide Fast, Friendly Residential & Commercial Door Service
They only repair what is actually broken
They Staff Fully Trained Technicians
They Are Fully Insured, Licensed & Experienced
They Offer Same Day Service In Many Instances
They Guarantee Customer Satisfaction
They Are An Honest Family Owned Michiana Business Since 1979
Lechlitner Door Sales & Service - Market Area
Lechlitner Door Sales & Service caters to a relatively large market area but they prefer to service the Michiana market. While they have done a substantial amount of work (commercial garage door installations and industrial garage door installations) in areas like Chicago, Atlanta, Columbus, they would much rather service their friends, neighbors and existing customers in the Michiana area.
Lechlitner Garage Door Sales and Garage Door Service Area
Elkhart, Goshen, Middlebury and Bristol, Indiana
South Bend, Mishawaka, Osceola and Granger, Indiana
Plymouth, Bremen, Culver, Argos and Warsaw, Indiana
Niles, Buchanan and Edwardsburg, Michigan
St. Joe, Benton Harbor, Berrien Springs and New Buffalo, Michigan
For the most part, Lechlitner provides Garage Door Sales and Garage Door Service in Northern Indiana and Southern Michigan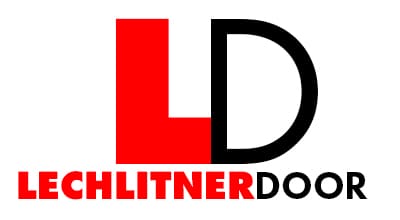 For more information on Lechitner Door contact Lechlitner Door Sales & Service Inc
LechlitnerDoor.com
57738 Co Rd 3, Elkhart, IN 46517
574.295.6311