Action Park PaintballTHE BEST PAINTBALL PARK IN INDIANA
It's All About the Action!
When it comes to action, when it comes to fun, when it comes to great times with friends and family... you need to come to Action Park Paintball, one of the best paintball parks in the entire region. Whether you're looking for something fun to do with your friends or for team competition, Action Park Paintball has something for you. This exciting paintball facility offers up a myriad of opportunities that include small outings, individual fun or even a large group that entices competitiveness and group participation.
Action Park Paintball is indeed a Family Oriented Recreational Facility! However, it is the perfect team-building venue, excellent for businesses and sports teams. Action Park has everything you need whether you're a novice paintballer or a professional. That includes a complete retail shop with everything you could possibly want or need! Plus they offer both paintball and airsoft games and equipment so you can choose to play what you like.
REAL ENTERTAINMENT VALUE FOR FRIENDS & FAMILY
Action Park Paintball's variety of fields and games will keep you and your family entertained for hours. One of the favorite aspects of Action Park is the fact that they provide not one but 4 outdoor fields and as well as an indoor field so you can play all year long... no matter what the weather. Plus, Action Park Paintball is proud to provide entertainment for very reasonable prices. Between the amount of fun, excitement, camaraderie and price... they'll keep you coming back again and again.
This video shows just a touch of the fun and excitement that Action Park Paintball delivers its customers

ACTION PARK
For Competition or Just For Something Fun To Do
Action Park Paintball is the perfect venue for great athletes, competitors, teams or for friends who just want something different and fun to do. You can come to Action Park as a group or you can catch a game with someone else during open field activities. Action Park is also perfect for celebrations, parties and personal competitions. If you're looking for something fun and unique, Action Park is the place for you!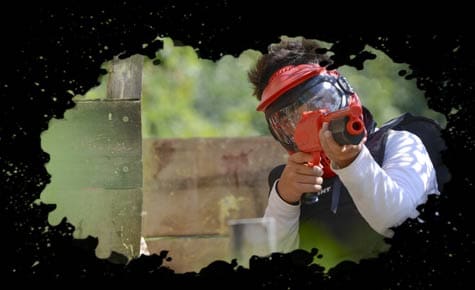 Action Park... For Individuals and Small Groups
Action Park provides the perfect place for entertainment if you're by yourself Action Park has "open field times" which gives individuals an opportunity to hook up with a group of other players.
If you've got a small group, Action Park will reserve a field for your group or pit you against another small group. Either way, it's a BLAST!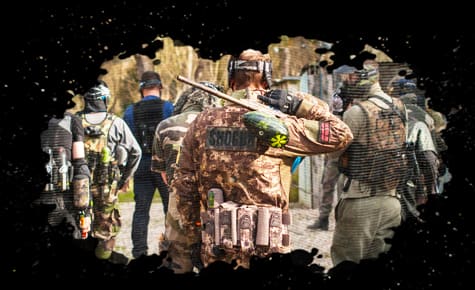 Action Park... Perfect For Large Groups and Teams
Action Park also provides the perfect venue for large groups and teams. They even give you the opportunity to rent a field just for your group so that your outing is private and more controlled. Perfect for competitions, team building, family and friends reunions and of course corporate outings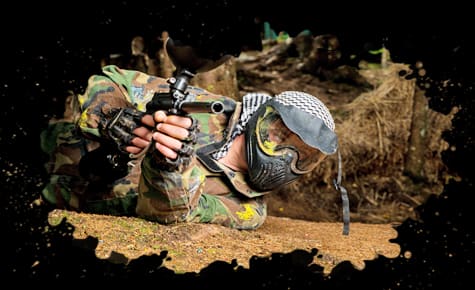 Action Park... For Athletes & Competitors... For Novices & Nerds
For those serious about being in shape, competing and being on top of their games, Action Park delivers the facility to do so. They have many local and regional athletes that visit and compete at Action Park. However, if you're not in great shape, not a world-class athlete or not really a big competitor, Action Park is also for you, Come enjoy a great time doing something totally fun and unique!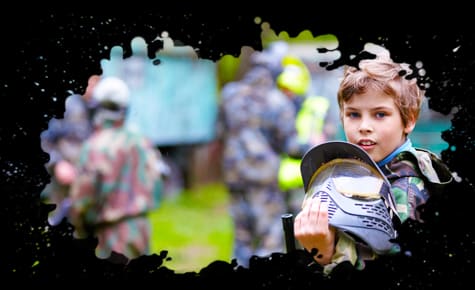 Action Park... For Young and Old. Totally Family Friendly
Action Park can certainly be fun for the entire family. People of all ages go to Action and it can indeed be the perfect family outing. Get out of the house, off of the electronic devices and come to Action Park for some lifetime memories and fun for you, your family and your friends!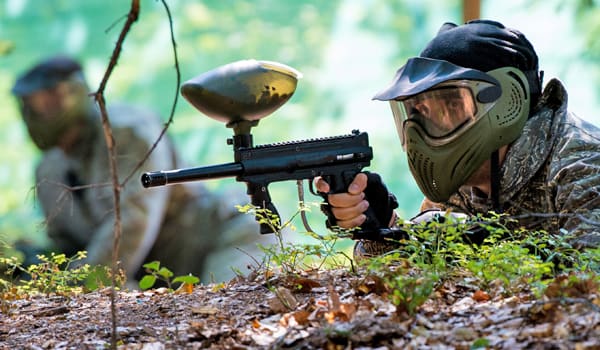 "I invited one of my good friends to
Action Park Paintball for an outing.He took his son and I brought mine.It was so much fun...none of us will ever forget it!"John M Granger, IN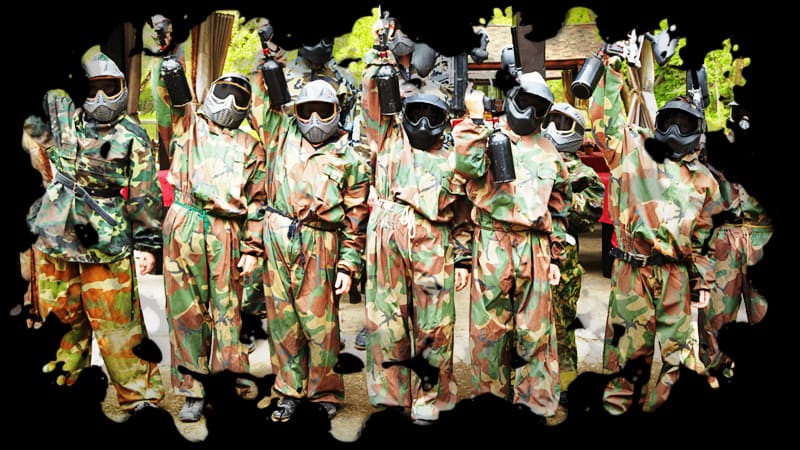 ACTION PARK PAINTBALL
Perfect For Team Building

When you're looking for a great Team Building exercise or program, Action Park Paintball can help. Action Park is the perfect venue for TeamBuilding Activities. Build Camaraderie, build Spirit, build Team Work, build Success... we can help!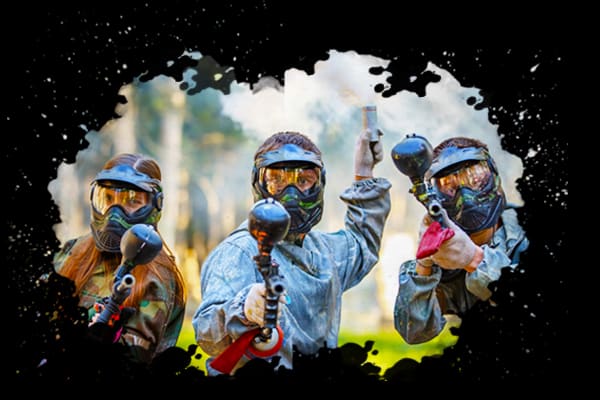 Improve Your Team... at Action Park
Whether you run a Sports Team, a Corporate Team or a Weekend Warrior Team, there is no better way to build that Team Spirit and Teamwork like Action Park does. At Action Park your folks will learn to be more patient with each other, learn how to react to each other, they'll learn how to strategize better; and they'll learn how to take their experience and make your team that much better, stronger and more cohesive.

NEED PAINTBALL GEAR OR EQUIPMENT?
ACTION PARK HAS YOU COVERED!
Action Park has a complete Retail Shop & Gift Store where you'll find everything you need for the professional paintballer, the paintball enthusiast and even the novice paintballer. From paintballs to pads, from helmets to gloves, plus your favorite guns and all of the accessories. So if you don't have everything you need, not a problem. Action Park's got you covered!
"I took my entire family to
Action Park Paintball for an outing.They were first-time paintballers then...now we go all the time!"Kathy B Mishawaka, IN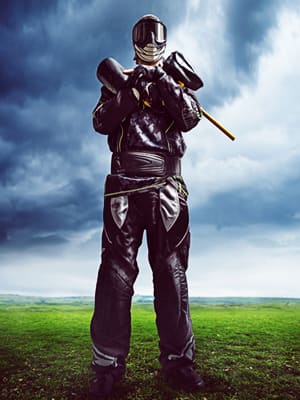 ACTION PARK PAINTBALL VIP MEMBERSHIPS
If you play on a regular basis Action Park offers VIP Memberships at substantially reduced rates. Check out the Action Park Benefits Packages and save!
Memberships are a great way to save money if you enjoy the sport. All gun purchases come with a membership. VIP memberships are good for one year from date of purchase.
Airsoft Membership: $50. Save $10 on the field fee (now only $5), Save $1 on every 1,000 BBs
Paintball Membership: $50. Save $10 on the field fee (now free!) Save $10 on every case of paint, Save $4 on air fee (now only $1)
Premium Membership: $75 Includes both an Airsoft and a Paintball Membership
Guest Membership: Add $50 to any existing membership. Includes free rental for guest with $5 field fee! Good for either paintball or Airsoft depending on your membership.Good for both with the Premium Membership
"My best friend and I ended up investing in
Premium Memberships
One of the best investments ever...they have paid for themselves over and over!"Randy S Niles, MI